Late Rally Upends Boomers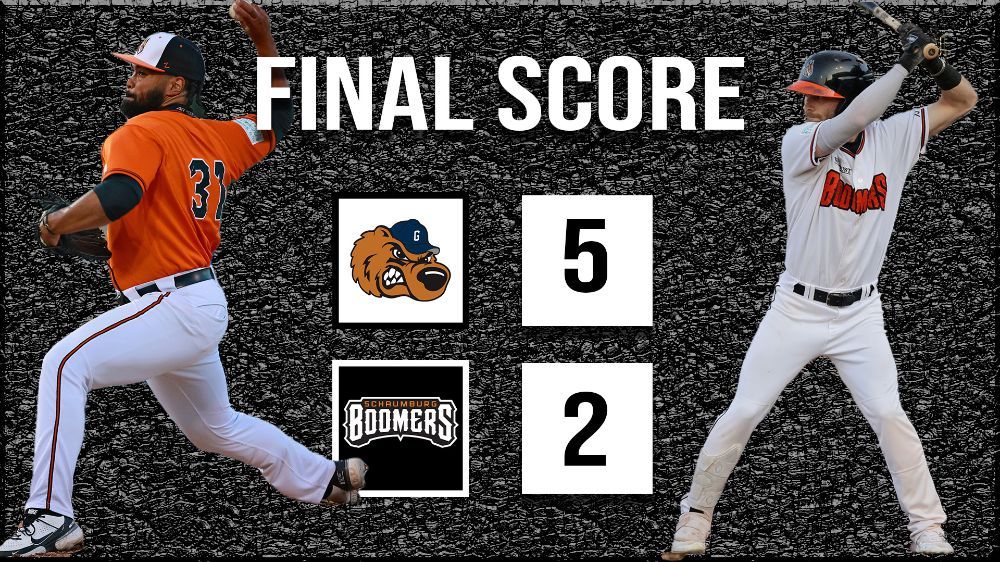 SCHAUMBURG, IL — The Schaumburg Boomers scored a pair of runs in the first inning and then did not score again as the Gateway Grizzlies rallied with three runs in the eighth inning to grab a 5-2 decision on a School Day at Wintrust Field.
Chase Dawson led off the game with a single for the Boomers, moved to second on a groundout and stole third before crossing the plate on a hit from Gaige Howard. Howard scored later in the inning on a fielder's choice from Will Prater. Schaumburg tallied three hits in the inning and managed just three hits the rest of the way. Gateway tied the game with a pair of two-out runs in the fifth and scored three in the eighth as the first four batters reached to grab the win and split the brief two game series.
Aaron Glickstein allowed just two earned runs in his second start of the year but did not factor in the decision. Glickstein worked six innings and struck out six. Merfy Andrew took the loss in relief. Howard, who has reached base in all 10 games this season, posted his league best seventh double and recorded two hits along with a pair of walks. Brett Milazzo walked twice out of the ninth slot in the order.
The 2023 home schedule is just underway and the Boomers are in the midst of an eight-game homestand at Wintrust Field. The team will be off on Thursday before the New York Boulders visit on Friday night at 6:30 p.m. Friday night is Harry Potter Night and will feature another postgame fireworks display. The night is presented by Crank Revolution. Tickets are available by visiting boomersbaseball.com or calling 847-461-3695.