Boomers Rally to Matinee Victory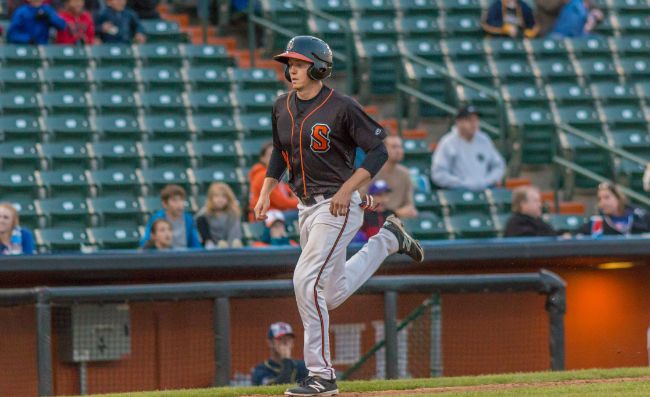 SCHAUMBURG, IL — The Schaumburg Boomers, presented by Wintrust Community Banks, overcame a pair of first inning runs to dispatch the Florence Freedom 7-3 on Wednesday.
Florence scored in the first inning for the second consecutive game, grabbing the lead just two batters into the contest when Taylor Oldham homered. Schaumburg evened the game with a pair in the second. James Keller singled home Sean Godfrey with the first run of the frame and Tanner Rahier tied the score by following with a single to tie the game. Godfrey handed the Boomers the lead in the third inning with a safety squeeze to score Zack Weigel. Josh Gardiner extended the lead with a two-out RBI double in the fourth. Schaumburg put the game away with two runs in the seventh and another in the eighth.
Conrad Wozniak worked five innings to earn his first win as a professional. Derek DeYoung threw two perfect frames with Kyle Westwood logging the final two to put the game away and earn his second save. Keller finished with three hits and two RBIs to direct a 12-hit attack. Kyle Ruchim, Weigel, and David Harris each picked up a pair of hits. Harris owns a 16-game hitting streak.
The Boomers (37-18), who continue to lead the East Division with the best record in the league, conclude the series with the leaders of the West on Thursday night at 6:30 p.m. on Ladies Night featuring a diamond dig. Make the Boomers part of your plans this season by calling (847) 461-FOWL (3695). Hear all of the game action this season on AM 1410 WRMN with the voice of the Boomers, Tim Calderwood.