Liguori Twirls Boomers Past Lake Erie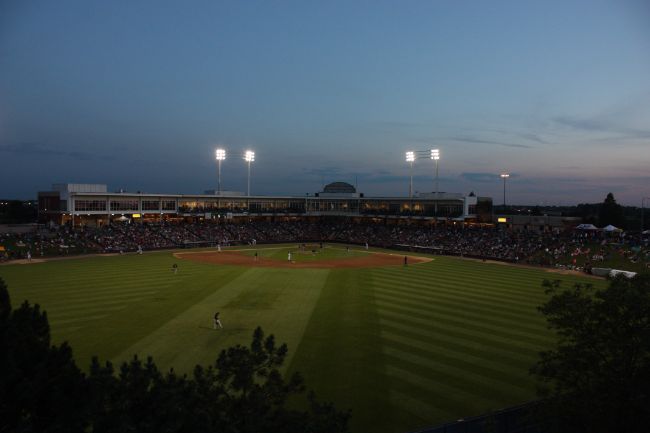 SCHAUMBURG, IL — Lars Liguori tossed his third complete game of the season, matching the single game record for strikeouts as the Schaumburg Boomers, presented by Wintrust Community Banks, scored a fifth consecutive victory with an 8-1 decision over the Lake Erie Crushers on Wednesday.
The contest started over two hours late due to rain, but Liguori and the Boomers immediately set the tone. Liguori struck out a pair in a perfect first while Josh Gardiner doubled home two and Sean Godfrey followed with an RBI double with two outs in the bottom of the inning. Schaumburg went on to score in four different innings, providing plenty of support for the lefty.
Liguori did not allow a hit until the fifth inning, a two-out double. The All-Star responded by retiring seven in a row. Liguori surrendered just three hits and was not scored upon until the eighth inning. Liguori struck out 12, matching the team record set earlier this season by Kagen Hopkins. The three complete games match the single season record set last year by Seth Webster and rank second all-time.
Gardiner and Godfrey posted three hits apiece as the Boomers banged out 12. Gardiner finished with three RBIs. Every member of the lineup reached base at least once.
The Boomers (46-21), who continue to lead the East Division with the best record in the league, conclude the series with Lake Erie on Thursday night at 6:30 p.m. RHP Brandon Quintero (3-0, 0.53) takes the ball in the finale against LHP Nick Deeg (1-0, 1.80). Make the Boomers part of your plans this season by calling (847) 461-FOWL (3695). Hear all of the game action this season on AM 1410 WRMN with the voice of the Boomers, Tim Calderwood.