River City Homers Past Boomers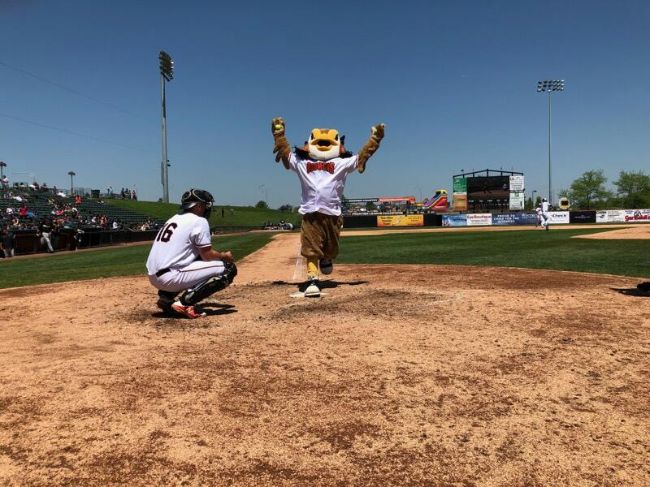 O'FALLON, MO — The defending Frontier League champion Schaumburg Boomers presented by Wintrust Community Banks, were shutout for the third time this season, dropping a 10-0 decision to the River City Rascals in the opener of a three-game series on the road Tuesday night.
River City connected on four homers in the game, two of which came from Braxton Martinez. Martinez victimized Schaumburg starter Kit Fowler with a two-out three-run homer in the first and added a two-run shot in the third. Martinez finished with six RBIs, adding a sacrifice fly in the seventh. River City scored in six different innings and finished with 15 hits.
Lucas Laster, who was released by the Boomers in spring training, did not allow a hit until a Kewby Meyer single in the fifth. Laster retired the first 10 batters of the contest. Schaumburg finished with just four hits. Dylan Stutsman, signed on Tuesday out of the University of Indianapolis, posted a perfect sixth with two strikeouts and fanned three in his pro debut. Fowler was hit with the loss, allowing eight runs in five innings.
The series will continue on Wednesday night at 6:35 p.m. RHP Steven Ridings (1-1, 2.13) starts for the Boomers (3-7) against LHP Hector Hernandez (0-0, 5.40). Schaumburg returns home Friday night to begin another action-packed weekend of events. Make the Boomers part of your plans this season by calling (847) 461-3695.