Boomers Drop Rubber Match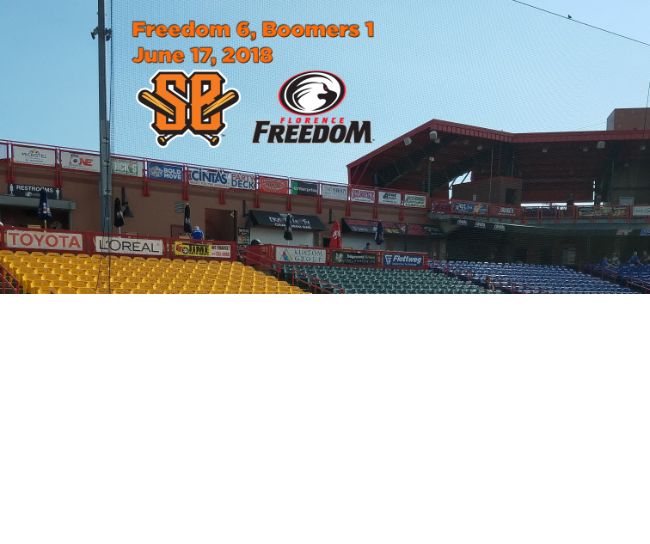 FLORENCE, KY — The defending Frontier League champion Schaumburg Boomers, presented by Wintrust Community Banks, dropped a 6-1 decision to the Florence Freedom in the rubber game on Father's Day.
Florence starter Steve Hagen retired the first 10 batters of the game before Ty Moore doubled in the top of the fourth. Joe Hauser retired the first five for the Boomers and eight of the first nine. Florence grabbed a 1-0 lead in the bottom of the fifth after the Boomers bunted into a double play on a suicide squeeze attempt in the top of the inning. Collin Ferguson tied the game with a sacrifice fly in the top of the sixth, knocking home Josh Gardiner. Keivan Berges accounted for the difference with a three-run homer in the bottom of the sixth and the Freedom put the game away with two in the eighth.
Hauser suffered the loss, working seven innings and allowing four runs. Schaumburg tallied seven hits, three of which were doubles. Moore finished with two hits and was also hit by a pitch. Zack Weigel reached base in a 10th consecutive game with a fifth inning walk.
The Boomers (16-16) will take Monday off before beginning a three-game series at Lake Erie on Tuesday night. RHP Sam Myers (0-1, 5.00) starts the opener at 6:05 p.m. Schaumburg returns from the trip on June 22 to begin a six-game homestand. Make the Boomers part of your plans this summer by calling (847) 461-3695.