Boomers Slowed by Red-Hot Hurler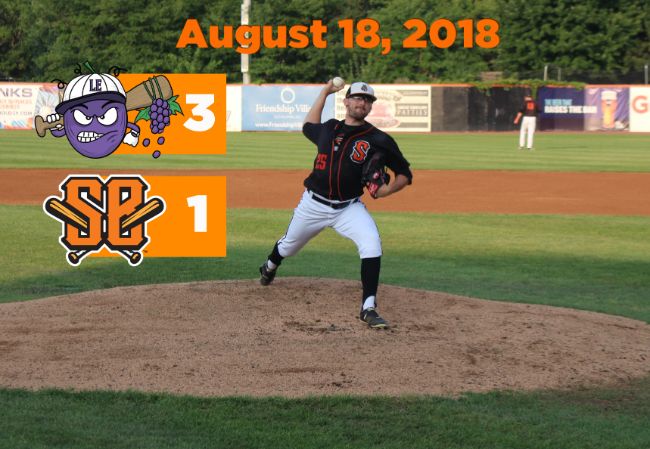 SCHAUMBURG, IL — The defending Frontier League champion Schaumburg Boomers, presented by Wintrust Community Banks, were slowed by the hottest pitcher in the league, dropping a 3-1 decision to the Lake Erie Crushers in the middle game of a weekend series.
Lake Erie starter Alex Romero tossed eight shutout innings, extending his scoreless streak to 24 innings. The reigning Frontier League Pitcher of the Week struck out four and allowed just six hits. The Boomers had runners at first and third in the first inning but came up empty. Aaron Hill gave Romero all the support with a solo homer in the sixth inning against hard luck losing pitcher Kit Fowler. Schaumburg stranded runners at first and second in the seventh after Hill knocked home two more with a double. The Boomers plated the only run in the bottom of the ninth inning against Lake Erie closer Logan Lambana. Zack Weigel doubled and scored on a groundout from Kenny Towns.
Fowler threw 6.1 innings and allowed just three runs on six hits, walking one and striking out five. Ivan Vieitez and James Mulry combined to finish out the game. The Boomers finished with seven hits. Jack Parenty and Nick Oddo posted two each. Weigel extended his franchise record on base streak to 37 games by drawing a walk in the first. The streak is the second longest in the league this season and the longest active mark.
The Boomers (41-42) concluded the season long nine-game homestand on Sunday afternoon at 1:00 p.m. with the rubber game. The first 1,000 fans through the gates will receive a team photo. The Boomers have seven home contests remaining this year. Make the Boomers part of your plans this summer before it is gone by calling (847) 461-3695.