Boomers Walk Off in Extras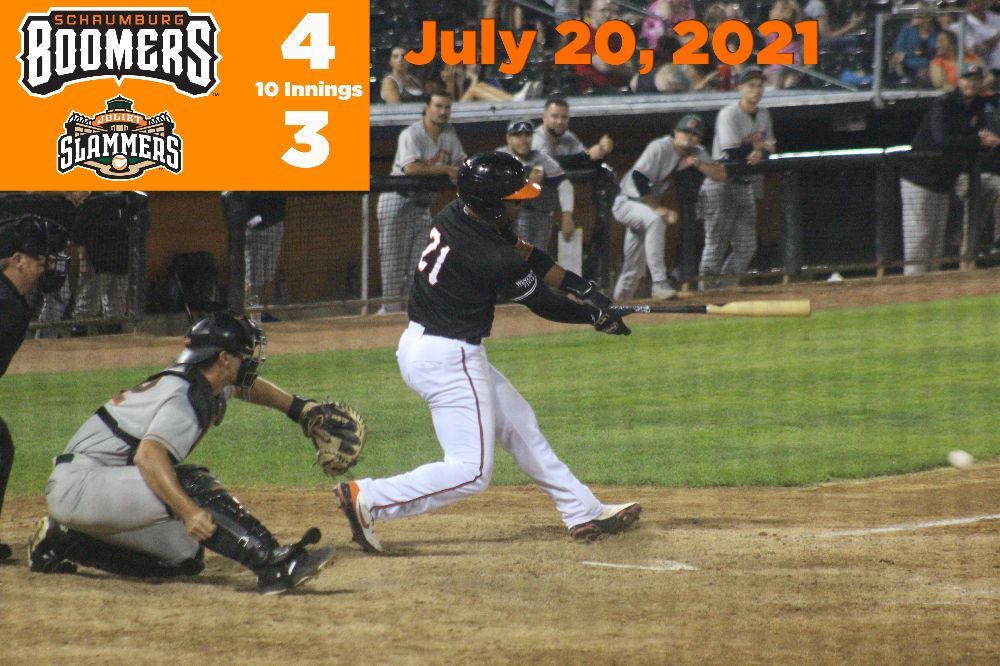 SCHAUMBURG, IL — Angelo Gumbs recorded a walk-off single in the bottom of the 10th inning to lift the Schaumburg Boomers to a 4-3 win over the Joliet Slammers in the opener of a six-game homestand on Tuesday night.
Gumbs fell behind 0-2 in the count before finding an opening on the right side of the infield to score the international tiebreaker runner Luke Becker after a key sacrifice from Alec Craig. Schaumburg opened a 3-0 lead early in the game by plating three runs in the second. Nick Oddo and Clint Hardy tallied back-to-back run-scoring doubles and Matt McGarry plated the third run with a two-out single. Joliet slowly chipped away, notching single runs in the fourth and fifth before tying the score with two outs in the seventh.
Gumbs finished with three hits and also drew a walk while scoring a run. McGarry and Quincy Nieporte also tallied two hits as Schaumburg finished with 10. Andrew Cartier earned the win in relief. Andrew Dean threw five innings and struck out five.
The Boomers (26-22) have won three straight and will continue the series with a 12:05 p.m. contest on Thursday. Visit boomersbaseball.com for tickets and information or call 847-461-3695.