Walkoff Single Propels Boomers to Fourth Straight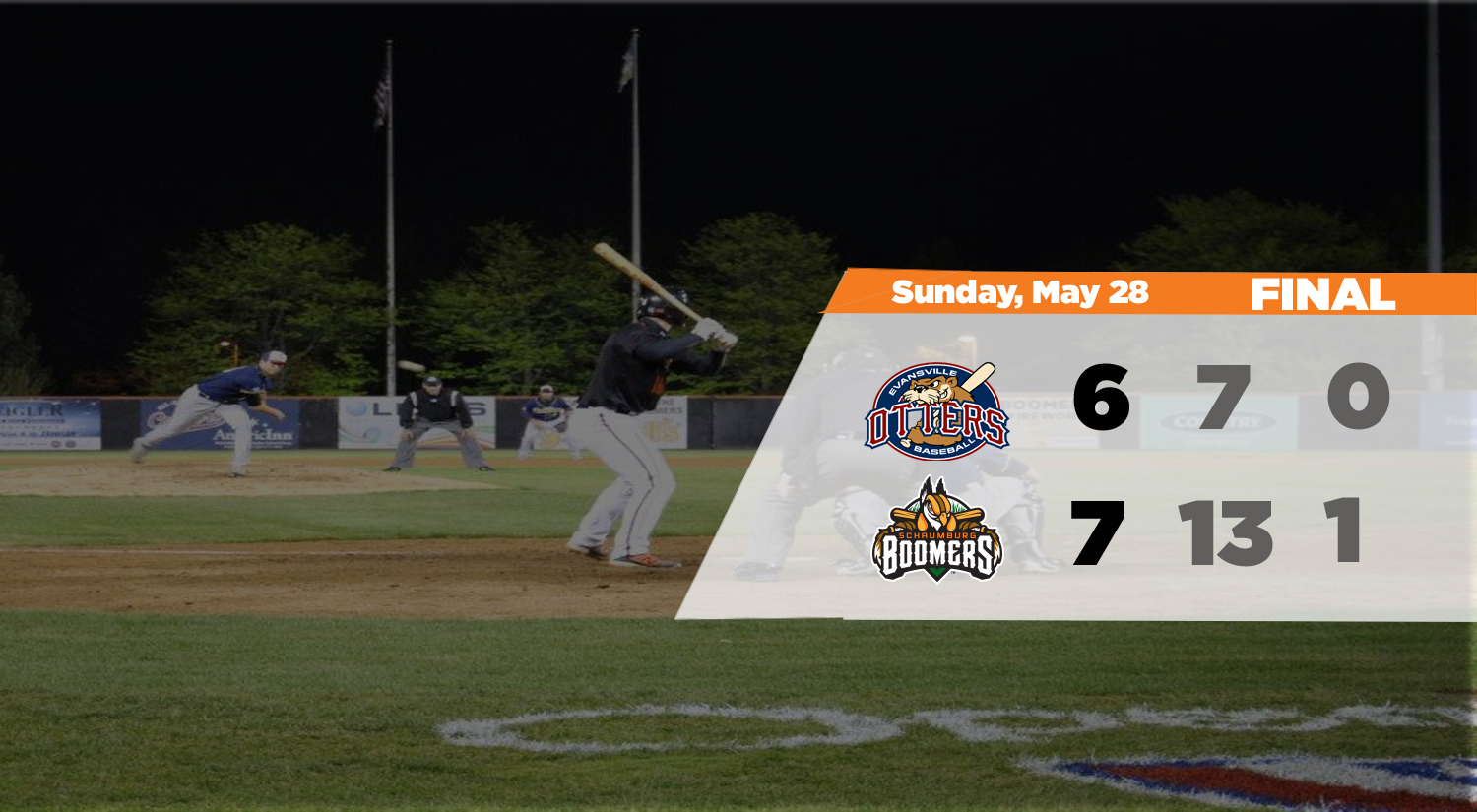 SCHAUMBURG, IL — The Schaumburg Boomers, presented by Wintrust Community Banks, saw a three-run lead evaporate in the late innings but were able to walkoff with a fourth consecutive win, sweeping the defending Frontier League champion Evansville Otters with a 7-6 victory on Sunday night.
Sean Godfrey played the hero, scoring Kyle Ruchim with the winning run in the bottom of the ninth on a bases loaded Baltimore chop single. Evansville jumped on starter Conrad Wozniak for three first inning runs, the only three allowed by the Texan, who was signed on Sunday morning. David Harris put the Boomers on the board in the bottom of the first with an RBI single. Schaumburg scored three times in the second to move ahead. Ruchim delivered an RBI single and Jack Parenty tallied a two-run single.
The lead swelled to 6-3 in the fifth when Parenty singled home Ruchim, who tripled to lead off the frame. Kenny Towns added an RBI single in the inning. Evnasville scored a run in the eighth and two in the ninth to tie the game before the heroics, which were set up by infield singles from Ruchim and Parenty and an intentional walk.
Wozniak worked 5.1 innings in his debut, walking three and striking out three. Jake Joyce picked up the win in relief. Schaumburg finished with 13 hits. Ruchim and Parenty each posted four at the top of the lineup. Ruchim scored four times while Parenty drove home three and stole a base. James Keller also finished with a pair of hits.
The win streak is the longest of the season for the Boomers (11-4), who have been in first place all season. Following a day off on Monday, the Boomers open a three game series in Traverse City on Tuesday night at 6:05 p.m. Make the Boomers part of your plans this season by calling (847) 461-FOWL (3695). Hear all of the game action this season on AM 1410 WRMN with the voice of the Boomers, Tim Calderwood.