Boomers Drop First Extra-Inning Affair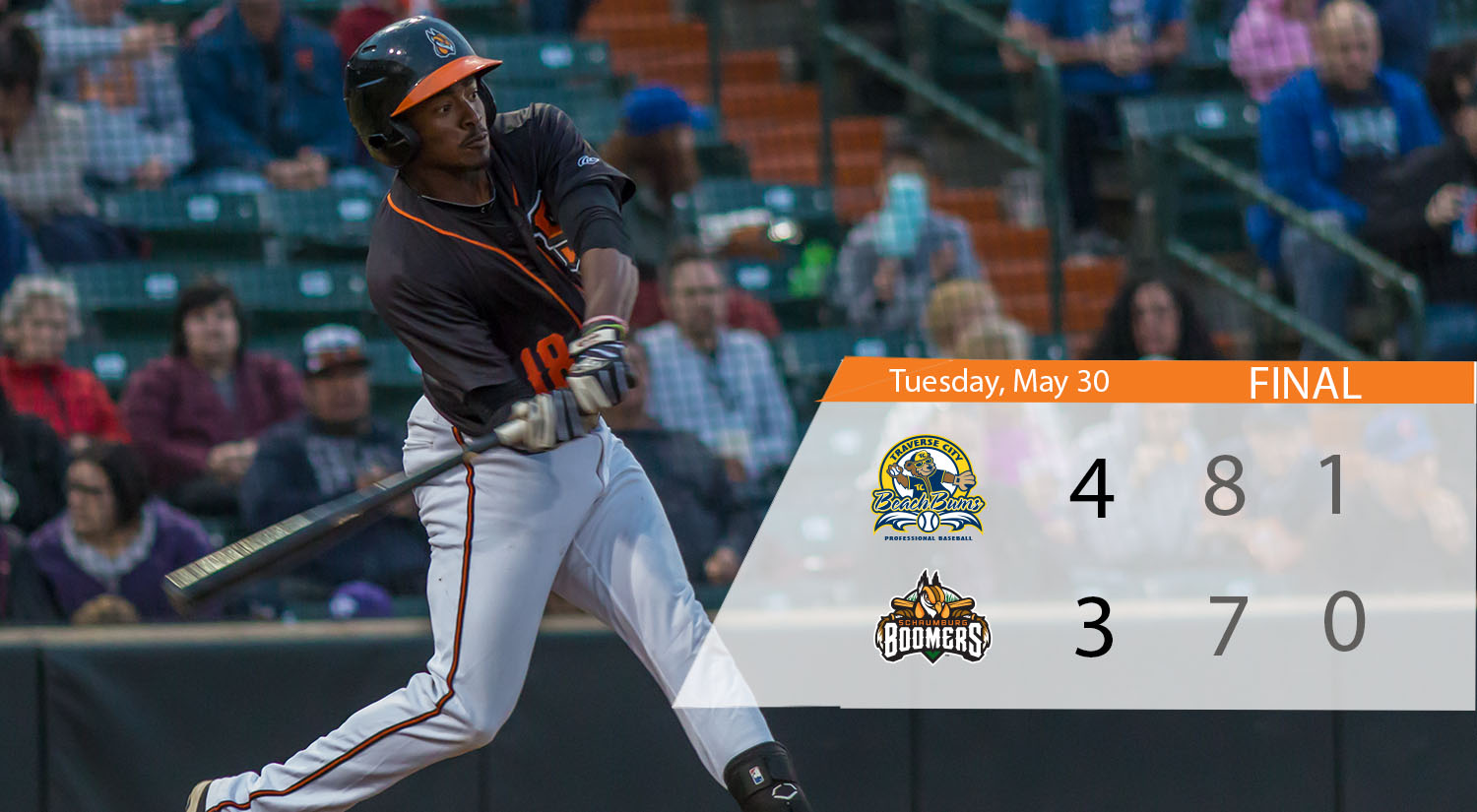 TRAVERSE CITY, MI — The Schaumburg Boomers, presented by Wintrust Community Banks, played the first true road game of the season on Tuesday night in Michigan, dropping a 4-3 10-inning decision to the Traverse City Beach Bums.
The Boomers jumped out to a 3-0 advantage but failed to hold on in breaking a four-game win streak. Sean Godfrey put the Boomers ahead with a bases loaded single in the first. Kenny Towns added a sacrifice fly to stretch the edge to 2-0. James Keller homered to open the second, the final run for the Boomers, who stranded 13 on base. Traverse City scored once in the third and added two in the seventh to tie the game before winning in the 10th.
Starter Lars Liguori struck out nine in six innings, allowing just one run. Kyle Ruchim and David Harris each finished with two hits for the Boomers, who totaled seven in the contest. Harris has posted a hit in five consecutive games. Cosimo Cannella drew three walks as Schaumburg coaxed seven in the contest. The game marked the first extra-inning affair of the year.
The bried three game visit to Michigan continues on Wednesday night at 6:05 p.m. LHP Gunnar Kines (2-1, 1.42) makes his fourth start of the year opposite RHP Augie Gallardo (1-0, 6.40). The Boomers (11-5) still sit in first place. Make the Boomers part of your plans this season by calling (847) 461-FOWL (3695). Hear all of the game action this season on AM 1410 WRMN with the voice of the Boomers, Tim Calderwood.