Boomers Power Past Beach Bums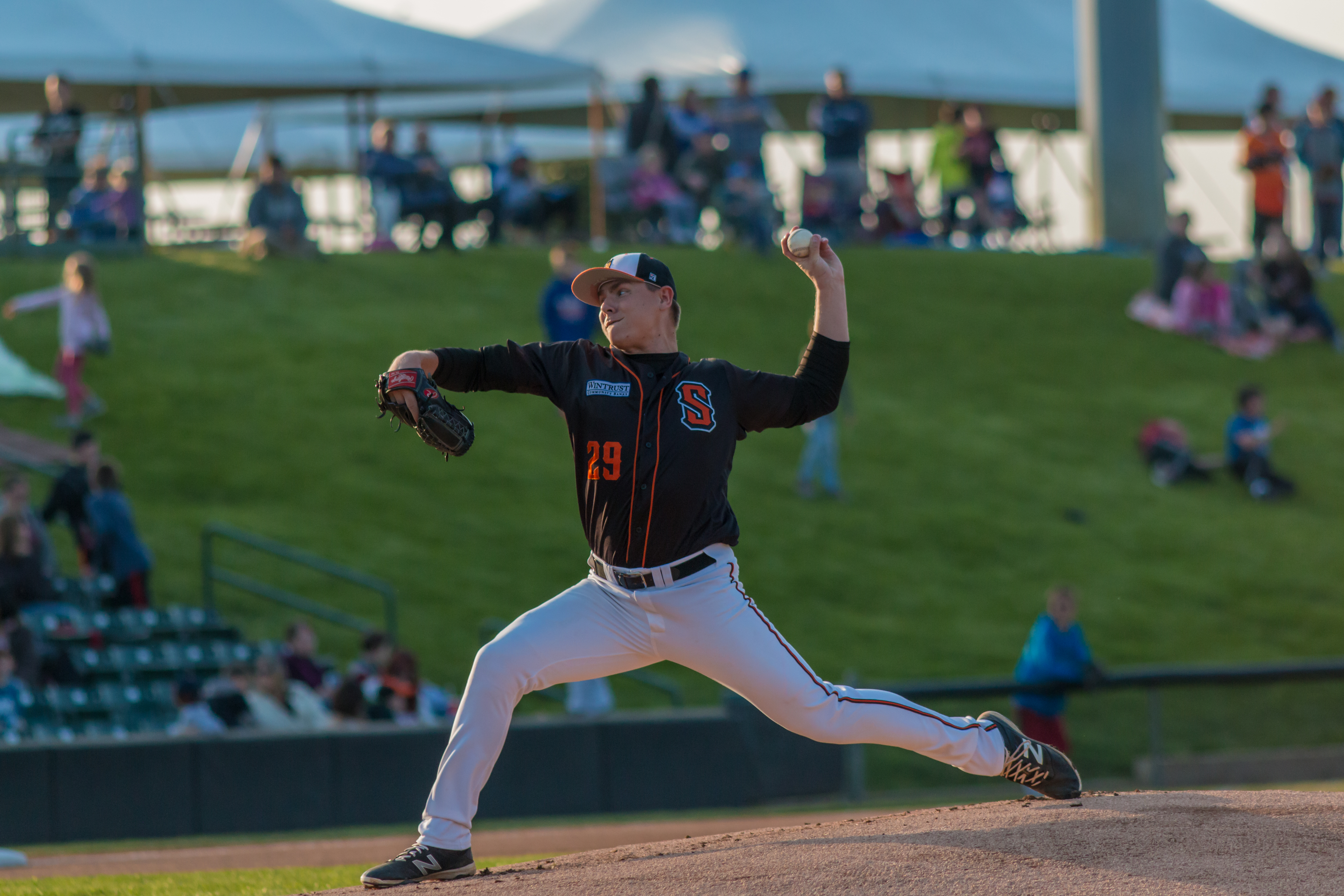 After dropping the series opener last night, the Schaumburg Boomers, presented by Wintrust Community Banks, blew past the Beach Bums, 8-2, on Wednesday night.
Schaumburg used two three-run innings and 16 strikeouts from the pitching staff to power past Traverse City in the victory.
The visitors got on the board in the first after an error allowed Sean Godfrey to reach base and was then driven in on a Seth Spivey single. Nick Oddo would plate his first two RBIs of the season on a double, giving the Boomers a 3-0 lead after one frame.
After three consecutive singles by Cosimo Cannella, Jack Parenty and Kyle Ruchim, Sean Godfrey singled home two more runs in the third to extend the Boomer lead to 5-0. Ruchim would score on a David Harris sac-fly to tack on a third Boomers run in the frame.
Ruchim started off the sixth with a double and scored on Godfrey's second hit of the night. Godfrey would score on Spivey's second single of the night, giving the Boomers an 8-0 advantage.
Eight runs were more than enough for the Boomers pitching staff, led by starter Gunnar Kines, who went six innings, striking out 10 and only allowing three hits. Kines improved to 3-1 and dropped his ERA to 1.08.
The Beach Bums would plate two runs in the ninth inning off Austin Goss, but Goss would strike out the final batter of the game.
Garrett Kelly threw two shutout frames in relief of Kines, striking out five of the six batters he faced.
The 16 strikeouts from the Boomers pitching staff was one shy of the franchise record of 17, which was set on Opening Night, also against the Beach Bums.
Spivey and Godfrey recorded three hits, while Ruchim, Oddo and Jack Parenty tallied a pair of hits each. Spivey, Godfrey and Oddo all each drove in multiple RBIs as well.
Ruchim, who leads the Frontier League in runs scored, scored twice in the contest.
Schaumburg and Traverse City will close out the three-game set with the rubber match tomorrow at 6:05pm from Wuerfel Park.
The Boomers will send out RHP Aryton Costa (1-0, 4.50 ERA) against RHP Reinaldo Lopez (0-1, 6.75 ERA) of the Beach Bums.