Boomers Edge Traverse City to Win Series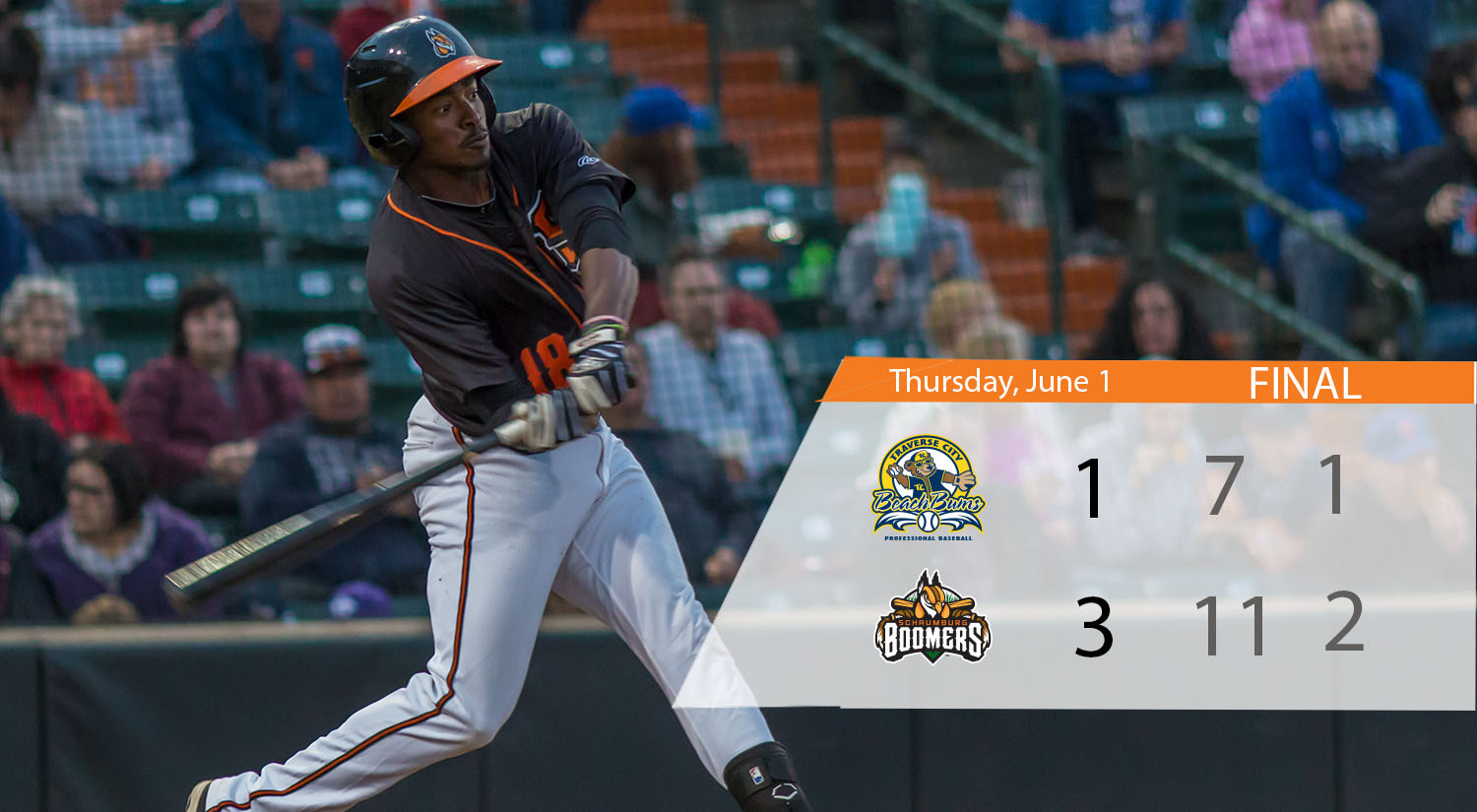 TRAVERSE CITY, MI — The Schaumburg Boomers, presented by Wintrust Community Banks, received another strong showing on the mound to produce a 3-1 win over the Traverse City Beach Bums and win a series on the road.
Traverse City scored a run in the first against starter Aryton Costa but did not score again. Costa allowed just four hits in working a season high seven innings to improve to 2-0 on the year. Kenny Towns and Nick Oddo singled to open the second before a grounder from Cosimo Cannella evened the score. The deciding run crossed in the fourth when Towns scored on an error. Jack Parenty provided a needed insurance strike with a ninth inning RBI single.
Costa retired 10 in a row from the second through the fifth and went through a stretch of retiring 17 or 18 batters. The right-hander struck out four in the victory. Jake Joyce earned his fourth save, leaving the bases loaded in the ninth. The Boomers finished with 11 hits in the contest. Oddo tallied three while Towns, Cannella and Sean Godfrey each posted a pair.
Schaumburg (13-5) has won four consecutive series and will return home on Friday night a game ahead of the Windy City ThunderBolts in the East Division. Windy City comes calling for a 6:30 p.m. contest to open a weekend series at Boomers Stadium. RHP Kagen Hopkins (2-1, 3.57) starts for the Boomers against RHP Kyle Von Ruden (1-0, 1.83) as an All-Star faces the Frontier League Pitcher of the Week. Make the Boomers part of your plans this season by calling (847) 461-FOWL (3695). Hear all of the game action this season on AM 1410 WRMN with the voice of the Boomers, Tim Calderwood.