Boomers Rally to Doubleheader Sweep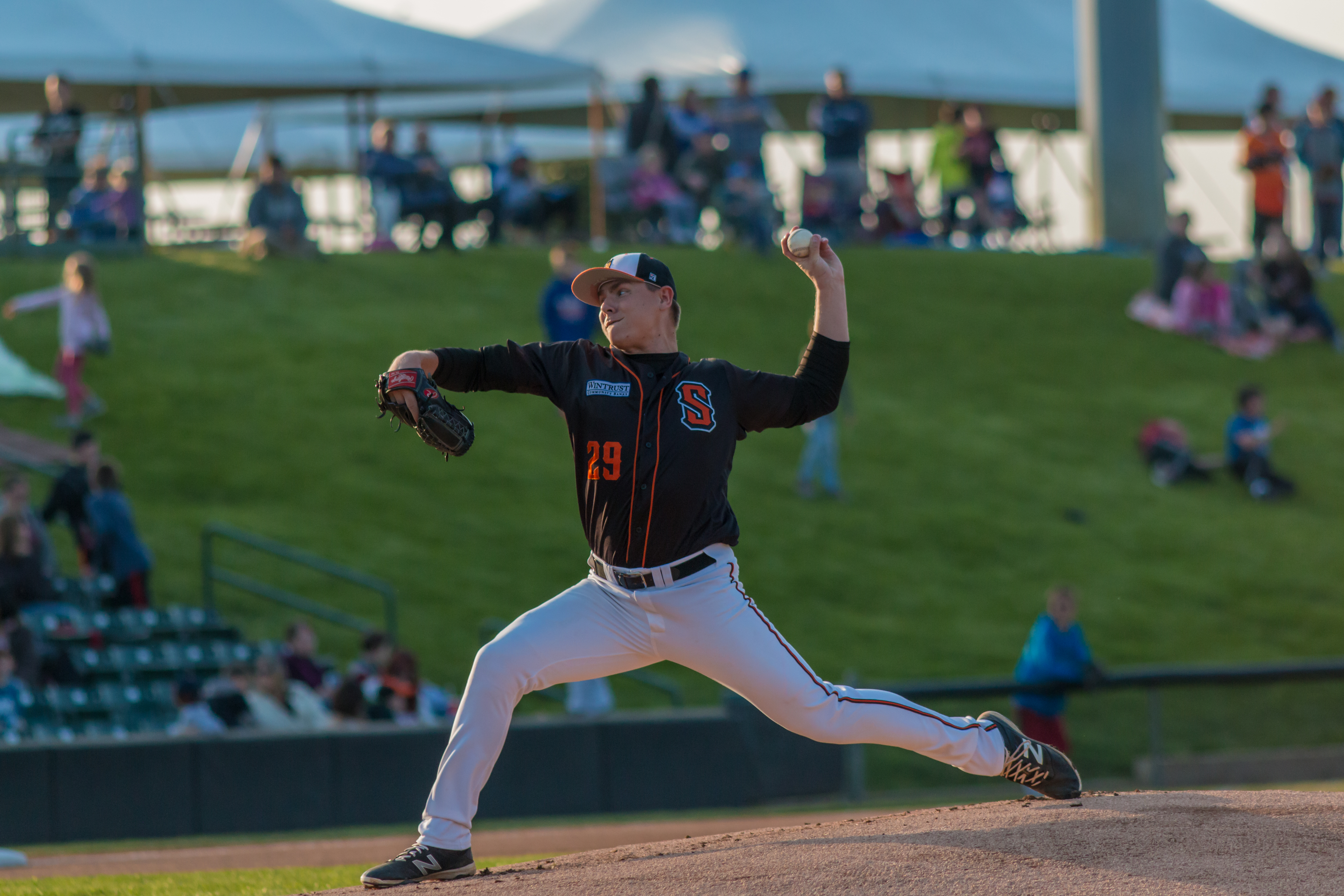 FLORENCE, KY — The Schaumburg Boomers, presented by Wintrust Community Banks, rallied to a doubleheader sweep of the West Division leading Florence Freedom on the road Wednesday night, scoring 3-2 and 4-3 decisions.
Featuring two of the top pitching teams in the league, the opener was low-scoring. Florence grabbed a 1-0 lead against starter Gunnar Kines in the bottom of the fourth. Kines battled a high pitch count through 4.1 innings, striking out nine and allowing two runs. Schaumburg responded by scoring all three runs in the top of the fourth. Kenny Towns led off with a single and Nick Oddo drew a walk. Kyle Ruchim evened the game with a sacrifice fly and Zack Weigel singled home the go-ahead run. The third run crossed on an error.
Rob McDonnell earned the win in relief in the opener. Alec Kenilvort shut the door for his third save, striking out two in the seventh. The Boomers finished with only four hits, two of which came from Towns.
Florence scored twice in the bottom of the first in game two but starter Aryton Costa settled down to work five innings, keeping the hosts at bay the rest of the night. Josh Gardiner, starting for the first time since May 27 due to an injury, homered to lead off the sixth, igniting a rally. Towns singled home the tying run with two outs. Weigel coaxed a two-out walk in the seventh and Gardiner followed by being hit by a pitch. David Harris, returning to the lineup for the first time in a week, doubled home the winning runs to deep left with two strikes.
Austin Kerr picked up the win in relief, moving to 4-1 on the year. Jake Joyce allowed a homer in the seventh but posted a pair of strikeouts to tally his fifth save. The Boomers tallied only four hits in the second game with Gardiner collecting two. Seth Spivey saw a 21-game on base streak come to a close.
The Boomers (16-7) will attempt to sweep the brief series on Thursday night at 6:05 p.m. RHP Kagen Hopkins (2-1, 3.57) starts for Schaumburg against RHP Cody Gray (4-0, 3.00). Make the Boomers part of your plans this season by calling (847) 461-FOWL (3695). Hear all of the game action this season on AM 1410 WRMN with the voice of the Boomers, Tim Calderwood.