Boomers Squeak Out Win in Series Opener Against Normal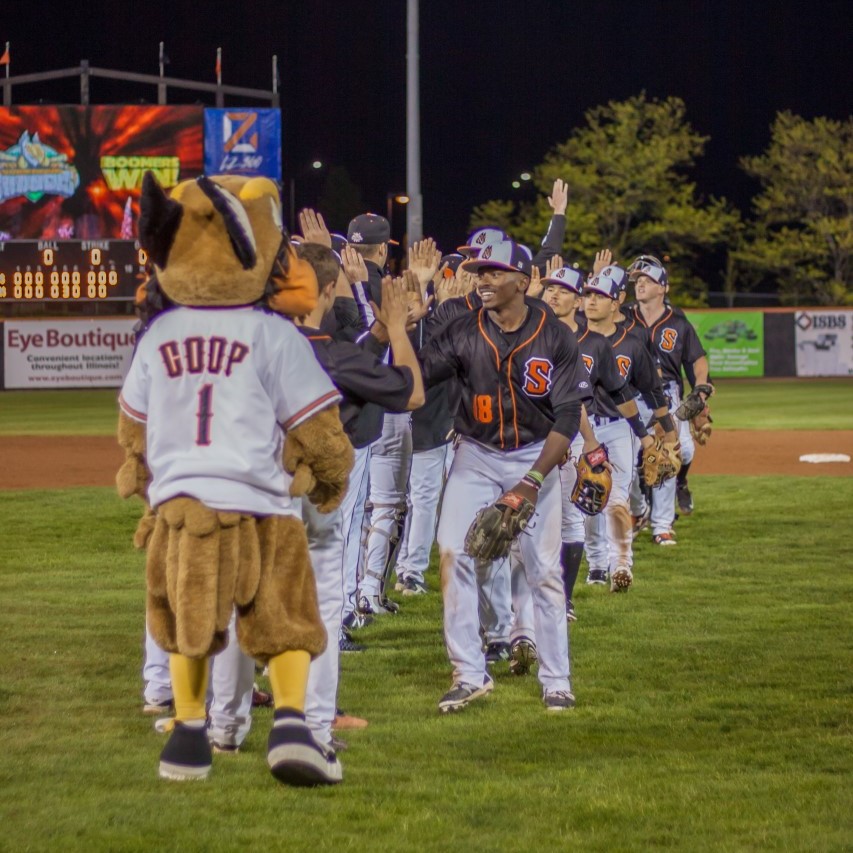 The Schaumburg Boomers, presented by Wintrust Community Banks, used a two-out eighth inning rally to defeat Normal CornBelters 2-1 on Friday night.
Scoring was at a premium Friday night through the first seven innings, as the Boomers scored once in the fifth and both teams tallied a run their respective halves of the eighth.
Seth Spivey sent a solo-homer over the right-center field wall to break a tie game in the fifth, his second homer in as many games, giving Schaumburg a 1-0 advantage.
Starter Conrad Wozniak tossed six scoreless frames for the second consecutive outing, allowing just four hits in the no decision. Wozniak has not allowed a run in his last 16 2/3 innings pitched.
The CornBelters would knot the game up in the eighth on a single by Miguel Torres to left field as two two-out walks would come back to haunt the Boomers.
Austin Kerr tossed a scoreless seventh before Kerr, Derek DeYoung and Alec Kenilvort all appeared in the eighth, with Kenilvort surrendering the RBI single, which was charged to DeYoung.
Nick Oddo started a two-out rally in the home half of the eighth and scored on a throwing error from leftfield after Jack Parenty singled, giving the Boomers a 2-1 lead.
Kenvilvort returned in the ninth, striking out two hitters on the way to his second victory of the season.
Schaumburg turned two timely double plays, while also stranding nine CornBelters on base.
The visitors managed to outhit the Boomers, despite taking the loss.
Normal's Charlie Gillies stifled Schaumburg, taking the loss, as the lone mistake proved to be the difference. Gillies struck out six hitters in eight innings of work.
The two teams do battle Saturday, as the Boomers will look to extend their win streak to five.
Schaumburg will trot out LHP Lars Liguori (1-0, 3.86 ERA) opposite the CornBeltlers' LHP Bob Wheatley (2-2, 5.30 ERA).