Boomers Kick Off Trip with Win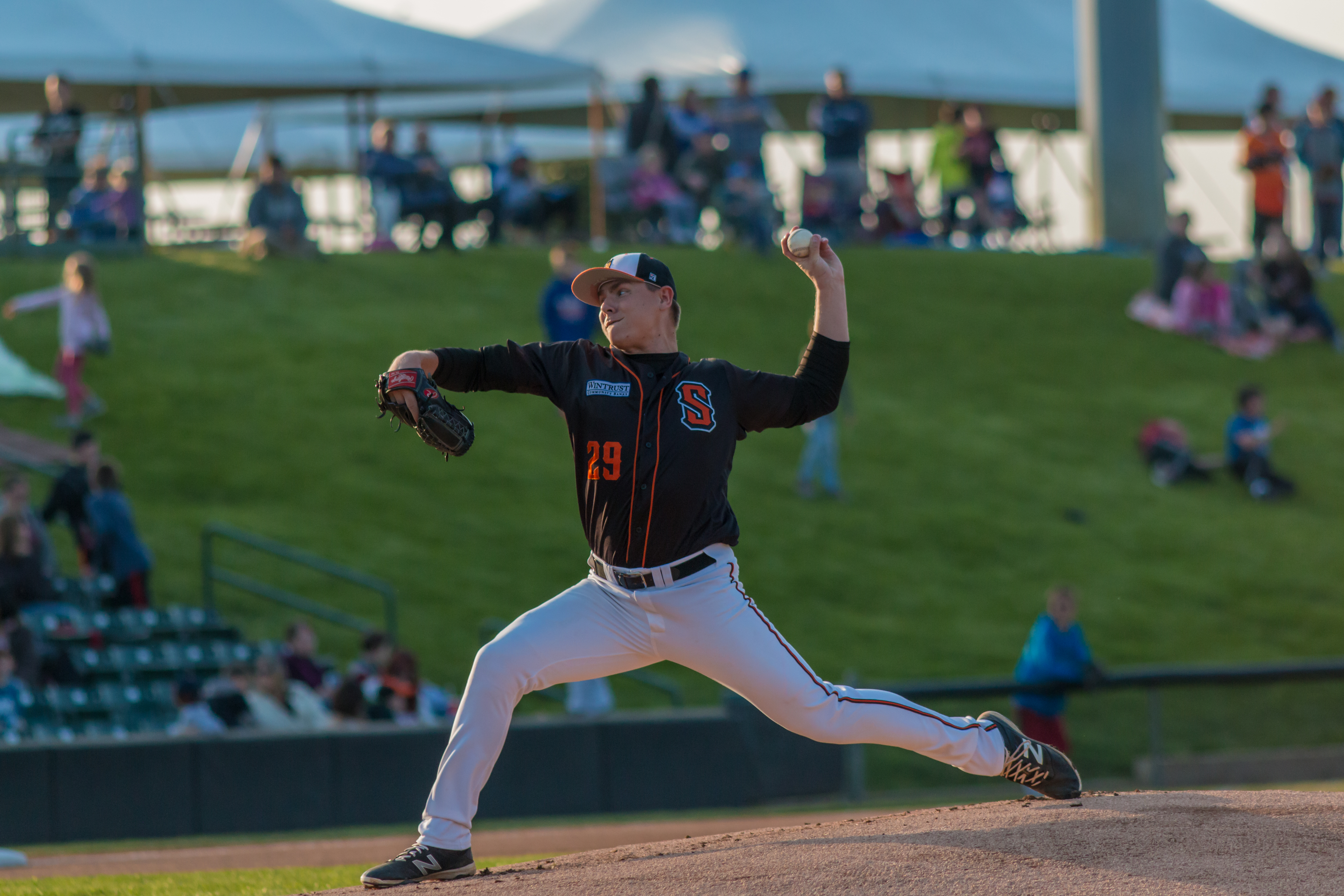 SAUGET, IL — The Schaumburg Boomers, presented by Wintrust Community Banks, opened a six-game roadtrip with a 6-1 win over the Gateway Grizzlies on Tuesday night.
Schaumburg opened the scoring with three runs in the top of the second. Sean Godfrey and Ryan O'Malley opened the inning with singles. The first run scored when Kenny Towns attempted to drop down a sacrifice bunt but the ball was thrown into left. Nick Oddo singled home two runs to push the lead to 3-0. Two more runs scored in the fourth on RBI singles from Jack Parenty and Kyle Ruchim, pushing the lead to 5-0, which was more than enough for starter Gunnar Kines.
Kines, the league leader in ERA, improved to 4-1 on the year by allowing just one run in six innings. The lefty struck out seven and walked two. Kyle Westwood and Jake Joyce finished out the win, combining on three scoreless frames. Schaumburg, who reached 20 wins faster than ever before in franchise history, finished with 10 hits in the game. O'Malley and Oddo each posted three while Ruchim logged a pair.
The Boomers continue the series on Wednesday morning with an 11:35 a.m. game as All-Star RHP Kagen Hopkins (3-1, 3.18) takes the ball. The team returns home from the trip on June 20. Make the Boomers part of your plans this season by calling (847) 461-FOWL (3695). Hear all of the game action this season on AM 1410 WRMN with the voice of the Boomers, Tim Calderwood.
More Info: The 2013 & 2014 Frontier League Champions and 2013 & 2016 Organization of the Year, the Schaumburg Boomers are an independent professional baseball franchise based in Schaumburg, IL. Named after the Greater Prairie Chicken, which once roamed throughout Schaumburg and the surrounding areas in the 19th century, the Boomers excel in providing fun, affordable family entertainment and the best customer service in the business. With 48 home games including 22 fireworks shows, Boomers Stadium is the place to be for summer family fun! For more information, visit www.boomersbaseball.com.