Complete Game Lifts Boomers to Ninth Straight Road Win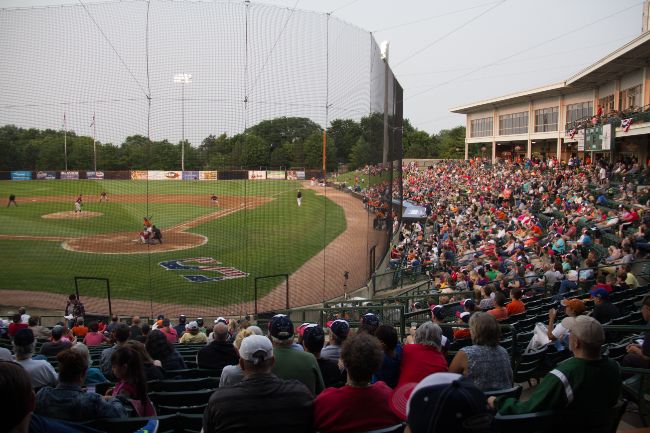 NORMAL, IL — The Schaumburg Boomers, presented by Wintrust Community Banks, received a complete game from starting pitcher Lars Liguori in an 11-1 victory over the Normal CornBelters in the opener of a weekend road series.
Schaumburg scored in the first inning for the third straight game when Kyle Ruchim led off with a single, stole second, and scored on a single from Zack Weigel. The Boomers tacked on three in the fifth to begin separating. Weigel and Seth Spivey produced RBI singles in the frame. A homer from James Keller in the sixth extended the margin to 5-0. Cosimo Cannella broke the game open with a three-run double in the seventh.
Liguori twirled the second complete game of the season for the team and the first nine-inning effort in the win. Liguori threw over 120 pitches, but allowed just one run on seven hits with two walks and nine strikeouts in improving to 3-0 on the year. The Boomers posted 16 hits, 14 of which were singles, and added seven walks. Everyone in the lineup reached base at least twice. The team scored nine runs with two outs. Weigel finished with three hits and three RBIs while Sean Godfrey also tallied three hits. Seven players notched multiple hits in the game.
The Boomers, who matched a team record with a ninth straight win on the road, own the top record in the league at 23-8 and will continue the series at 6:35 p.m. on Saturday. RHP Aryton Costa (2-0, 3.60) starts against a to be determined pitcher for Normal. Make the Boomers part of your plans this season by calling (847) 461-FOWL (3695). Hear all of the game action this season on AM 1410 WRMN with the voice of the Boomers, Tim Calderwood.