Boomers Head into All-Star Break with Series Win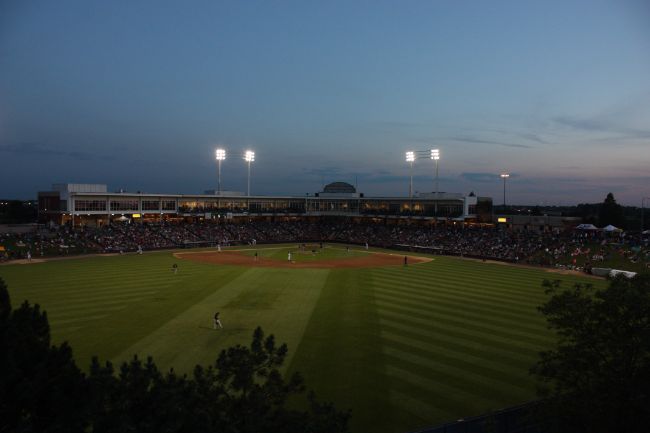 O'FALLON, MO — The Schaumburg Boomers, presented by Wintrust Community Banks, will head into the Frontier League's All-Star Break on a winning note, snatching a 3-2 win over the River City Rascals to back door the series on Sunday afternoon.
River City led the game 2-0 against starter Michael Wood. The first batter of the game homered for the Rascals, who added another run in the third. The runs would be the only allowed by Wood, who worked six innings. The Boomers stayed patient and grabbed the advantage when David Harris drilled a three-run homer deep to center in the top of the sixth. Harris, who has hit safely in 11 straight, preserved the win by throwing out the tying run at the plate in the eighth.
Wood earned his first professional win, striking out five and allowing just six hits. Kyle Westwood worked the final two innings to pick up his first save of the year. Seth Spivey, who will start Wednesday's All-Star Game, finished with a pair of hit for his 23rd multi-hit performance this year.Spivey has reached base in 27 consecutive games. Sean Godfrey, also an All-Star, and Jack Parenty each posted two hits as well.
The Boomers (34-16), who lead the East Division by six games, own the best record in the league, and are off to the best start in franchise history, will open the second portion of the schedule on Friday at Traverse City in a 6:05 p.m. contest. Make the Boomers part of your plans this season by calling (847) 461-FOWL (3695). Hear all of the game action this season on AM 1410 WRMN with the voice of the Boomers, Tim Calderwood.