Boomers Edged Late at Traverse City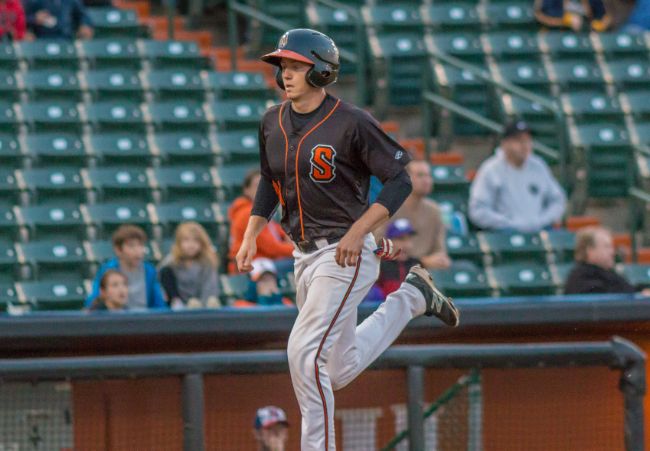 TRAVERSE CITY, MI — The Schaumburg Boomers, presented by Wintrust Community Banks, saw a three-game win streak come to a close with a 7-6 loss to the Traverse City Beach Bums on Saturday night.
Traverse City jumped out to a 4-0 lead before the Boomers came storming back to take a 5-4 lead. Schaumburg scored three runs in the sixth. Seth Spivey doubled home a run and a Ryan O'Malley bouncer allowed two runs to score. The Beach Bums knotted the game in the sixth and plated two runs in the eighth to grab the lead. Schaumburg loaded the bases in the ninth with no outs and pulled within 7-6 on a passed ball but could get no closer.
Michael Wood worked five innings and left with the lead. Kit Fowler suffered the loss. The Boomers finished with nine hits. Sean Godfrey tallied a pair along with Josh Gardiner. David Harris doubled to extend his hitting streak to 13 games, longest by a Boomer this year. Spivey has reached base in 29 consecutive contests.
The Boomers (35-17), who lead the East Division and own the best record in the league, will conclude the series with a rubber game on Sunday at 4:05 p.m. RHP Brandon Quintero will make his Schaumburg debut against LHP John Havird (4-2, 4.44). Make the Boomers part of your plans this season by calling (847) 461-FOWL (3695). Hear all of the game action this season on AM 1410 WRMN with the voice of the Boomers, Tim Calderwood.