Boomers Win Rain Shortened Series Opener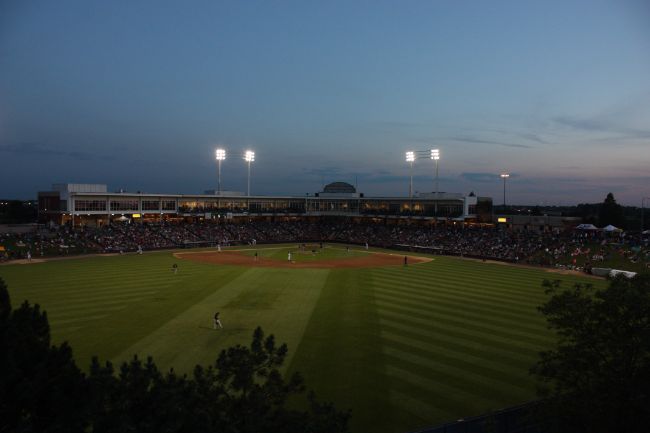 SCHAUMBURG, IL — The Schaumburg Boomers, presented by Wintrust Community Banks, scored four runs in the bottom of the fifth inning to rally to a 4-3 rain-shortened win over the Gateway Grizzlies.
Following a 41-minute delay to start the contest, Gateway notched a first inning run against Schaumburg starter Lars Liguori. The lead stretched to 3-0 in the top of the fifth on a two-out two-run homer. Facing the backdrop of an oncoming storm in the bottom of the fifth, the Boomers struck for four runs to account for the difference. Nick Oddo opened the rally with a single and Kyle Ruchim singled with one away. Josh Gardiner evened the score with a three-run homer, his third of the year. Ryan O'Malley gave Schaumburg the win by coaxing a bases loaded walk.
Liguori ended up throwing his second complete game of the year, a six-inning complete contest. The lefty struck out three. Gardiner tallied two hits as Schaumburg finished with six hits, drawing five walks.
The Boomers (38-19), who continue to lead the East Division with the best record in the league, continue the homestand on Saturday against the Gateway Grizzlies on Superhero Night featuring postgame an appearance by the ZOOperstars and postgame fireworks. Make the Boomers part of your plans this season by calling (847) 461-FOWL (3695). Hear all of the game action this season on AM 1410 WRMN with the voice of the Boomers, Tim Calderwood.