Boomers Blank Gateway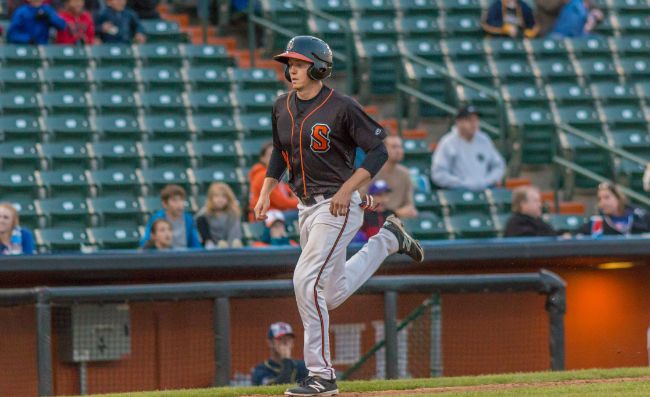 SCHAUMBURG, IL — Brandon Quintero threw seven shutout innings as the Schaumburg Boomers, presented by Wintrust Community Banks, blanked the visiting Gateway Grizzlies 2-0 on Saturday night.
Quintero allowed just two hits in seven innings, improving to 2-0 on the year. The righty struck out seven and issued a walk. Quintero has yet to surrender a run in two starts spanning 12 innings. The Boomers opened the scoring with a run in the third. Josh Gardiner came around on an infield single from David Harris. The final run crossed in the fifth. Kyle Ruchim led off with a double and scored on a single from Gardiner.
Kyle Westwood and Jake Joyce finished off the fourth shutout of the year. Joyce earned his eighth save by working 1.1 innings. The offense finished with nine hits. Gardiner, Ruchim and Zack Weigel each notched a pair of hits. Ryan O'Malley reached base three times. Ruchim has hit safely in 11 straight.
The Boomers (39-19), who continue to lead the East Division with the best record in the league, conclude the homestand on Sunday afternoon at 1:00 p.m. RHP Kagen Hopkins (6-3, 3.84) takes the ball as the Boomers look to sweep Gateway, who counters with RHPJa'Vaun West (2-5, 6.14). Make the Boomers part of your plans this season by calling (847) 461-FOWL (3695). Hear all of the game action this season on AM 1410 WRMN with the voice of the Boomers, Tim Calderwood.