Boomers Dropped in Day Game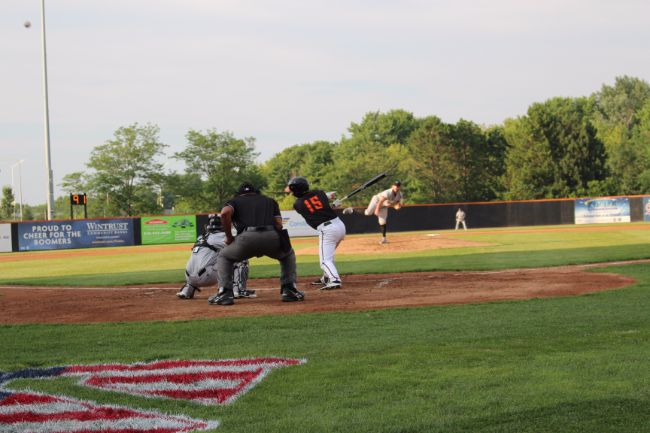 SCHAUMBURG, IL —The Schaumburg Boomers, presented by Wintrust Community Banks, dropped a 14-5 decision to the Washington Wild Things in the middle game of a series on Wednesday afternoon.
Washington built a 4-0 lead for the second consecutive game and did not look back. The Wild Things scored four first inning runs. Schaumburg twice battled to within a run. Sean Godfrey hit a two-run homer in the second and Opie Brodbeck lifted a sacrifice fly in the third as the Boomers pulled within 4-3. Following two runs for Washington in the fifth, Kyle Ruchim nailed a two-run homer to pull the Boomers within 6-5. The Wild Things scored six runs in the seventh and added two in the eighth against the bullpen to seal the win.
Brandon Quintero was hit with the loss after allowing six runs in six innings, walking four and striking out seven. Tanner Pinkston, acquired at the transaction deadline on Monday, tallied the first two hits of his professional career and scored twice. David Harris added a pair of hits as Schaumburg finished with seven in the defeat.
The Boomers (55-25) continue to own the best record in the league and hold a commanding lead in the East Division while closing in on a playoff berth with a magic number of six for the division and five for the playoffs pending results elsewhere. The series concludes on Thursday night at 6:30 p.m. with RHP Kagen Hopkins (8-4, 4.45) against RHP Aaron Burns (4-1, 3.20). Make the Boomers part of your plans this season by calling (847) 461-FOWL (3695). Hear all of the game action this season on AM 1410 WRMN with the voice of the Boomers, Tim Calderwood.