Boomers Blanked In Opener With Joliet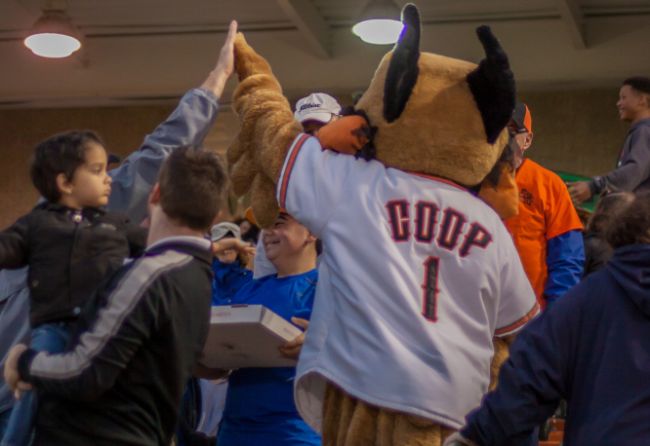 SCHAUMBURG, IL —The Schaumburg Boomers, presented by Wintrust Community Banks, were left feeling green on St. Patrick's Day in the Summer at Boomers Stadium as the Joliet Slammers tallied a 4-0 win in the series opener on Friday night.
Joliet scored a pair of runs in the top of the first on a two-out two-run single from Edwin Gomez. The Slammers added single runs in the second and fifth to account for the final. Five pitchers limited the Boomers to just six hits. Schaumburg loaded the bases in the sixth and eighth but left the bases loaded in each frame.
Kit Fowler allowed three earned runs in five innings to suffer the loss. Michael Wood finished out the game with four scoreless innings. Opie Brodbeck and Rock Shoulders notched two hits each for the Boomers with Shoulders posting a double and a triple. The shutout marked just the fourth of the season against the Boomers.
The Boomers (56-26) continue to own the best record in the league and hold a commanding lead in the East Division while closing in on a playoff berth with a magic number of four for the division and a playoff berth. The homestand continues on Saturday night at 6:00 p.m. on Back to School Night featuring postgame fireworks. RHP Joe Hauser (2-0, 1.17) takes the mound for Schaumburg against RHP Shane Bryant (5-6, 5.18). Make the Boomers part of your plans this season by calling (847) 461-FOWL (3695). Hear all of the game action this season on AM 1410 WRMN with the voice of the Boomers, Tim Calderwood.