Boomers Shut Out in Second Straight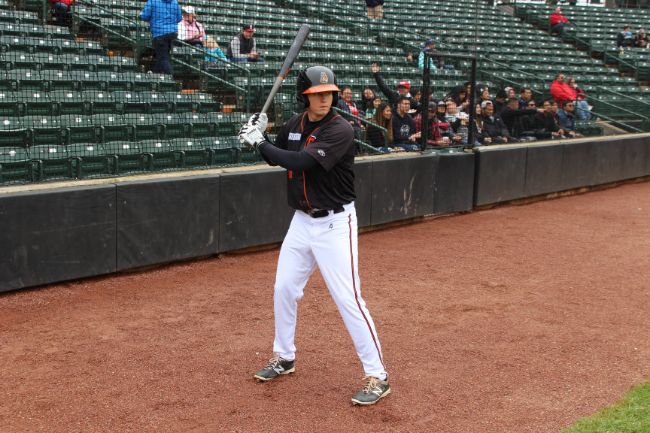 O'FALLON, MO — The defending Frontier League champion Schaumburg Boomers presented by Wintrust Community Banks, were shutout for the second consecutive night and for the fourth time on the season, mustering just five hits in a 2-0 defeat to the River City Rascals on Wednesday.
After hitting four homers on Tuesday, River City used a pair of solo blasts in the second inning to account for the only two runs of the contest. Zach Lavy led off the inning with a homer to right-center, his third of the year. With two away, Gerrion Grim just cleared the wall in center to stretch the advantage. River City starter Hector Hernandez spun six shutout innings and surrendered just two hits.
Schaumburg starter Steven Ridings suffered his second loss of the year despite allowing just the two runs on seven hits in 5.1 innings, striking out four. James Mulry, Chris Hall and Neil Kozikowski combined to throw the final 2.2 innings without allowing a run, striking out six. The offense mustered only five hits with two coming from Clint Hardy. Schaumburg was shut out only four times in all of 2017.
The series will conclude Thursday night with another 6:35 p.m. affair. LHP Darrell Thompson (0-0, 2.25) makes his first start for the Boomers against RHP Josh Kimborowicz (0-0, 4.09). Schaumburg returns home Friday night to begin another action-packed weekend of events. Make the Boomers part of your plans this season by calling (847) 461-3695.