Boomers Score Walkoff Win Over Gateway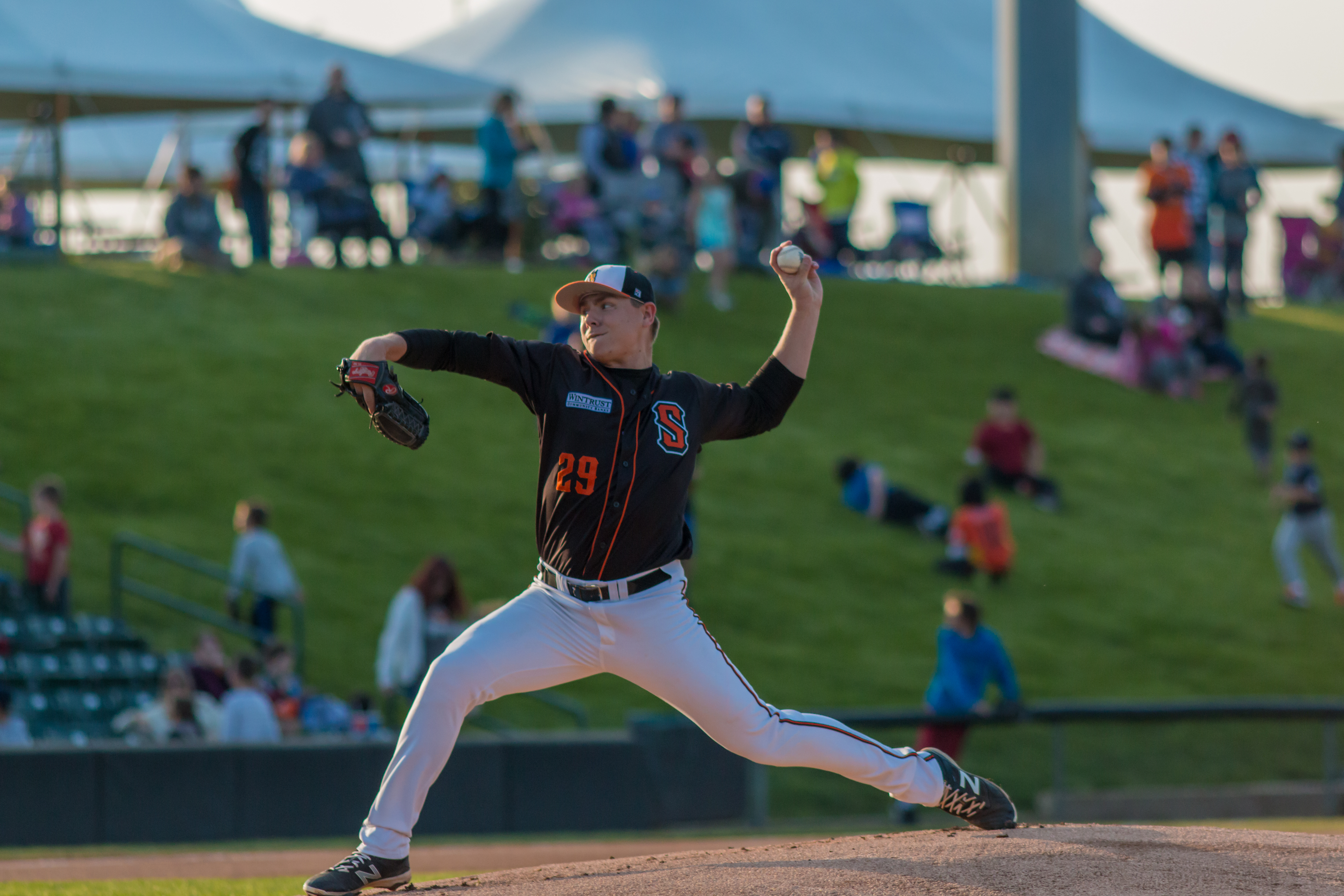 SCHAUMBURG, IL — The defending Frontier League champion Schaumburg Boomers presented by Wintrust Community Banks, tied the game with two outs in the bottom of the ninth inning and walked off with a 5-4 win in 11 innings over the Gateway Grizzlies on Saturday night.
Schaumburg jumped out to a 2-0 lead with runs in the third and sixth. Sean Godfrey tallied an RBI single with two outs in the second and Nick Oddo added a two-out single in the sixth to score Clint Hardy. Gateway scored three runs in the top of the seventh to grab the lead. The Boomers evened the game on an RBI single from Hardy with two outs in the bottom of the inning. Four of the five Schaumburg runs came across with two outs.
Gateway grabbed the edge again in the top of the eighth. Kewby Meyer doubled with one out in the bottom of the ninth against Gateway's closer, who had not allowed a baserunner in his first 3.1 innings of the year. Meyer moved to third on a groundout and scored on a wild pitch with two strikes and two outs to send the game to extras. Reaching the 11th, both teams start with a runner at second. Jake Joyce stranded Gateway's runner at third with a strikeout.
Josh Gardiner opened at second in the bottom of the inning and moved to third on a sacrifice. Gateway opted to intentionally load the bases before Meyer sent a bouncer to first that was misplayed, allowing the winning run to cross in a second walkoff extra-inning win this year.
Gunnar Kines started and worked 4.2 shutout innings in his first start back from an ankle injury in 2017. Joyce earned the win by spinning two scoreless with three strikeouts. Hardy and Oddo tallied three hits apiece in the victory with Meyer adding two as the Boomers finished with nine in the contest.
The series draws to a close on Sunday afternoon at 1:00 p.m. on a Family Sunday and Autism Awareness Day. RHP Kit Fowler makes his third start of the season for the Boomers. Make the Boomers part of your plans this season by calling (847) 461-3695.