Fowler Turns In Strong Outing In Boomers 2-1 Loss To Gateway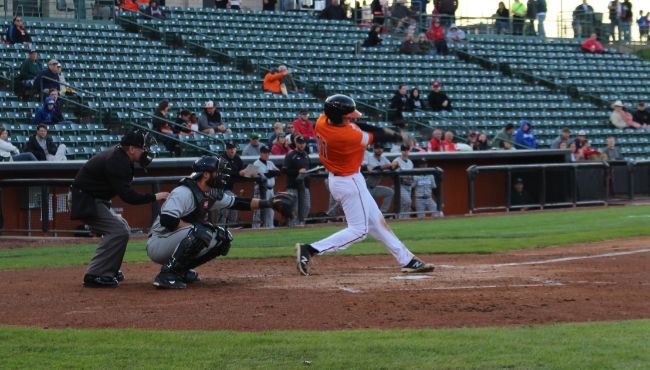 SCHAUMBURG, IL — The defending Frontier League champion Schaumburg Boomers presented by Wintrust Community Banks, dropped the series finale to Gateway in spite of another strong performance from starting pitcher Kit Fowler.
Fowler tossed 7.1 innings for Schaumburg. The right-hander posted a stretch of 15 straight outs from the third to the seventh inning. Fowler finished with four strikeouts and allowed just six hits and two runs, but suffered the loss.
Schaumburg fell behind 1-0 in the second inning The score remained 1-0 for the majority of the game, Jack Parenty tallied Schaumburg's first hit In the bottom of the sixth, beating the throw on a ground ball hit to the shortstop. Two innings later, Josh Gardiner singled home Kenny Towns for the Boomers only run of the game.
The Boomers finished with four hits in the game from four different individuals. Sean Godfrey went 1-3 on the day with a single and a walk.
The Boomers have two days off before traveling to Crestwood, Illinois to take on the Windy City ThunderBolts in a two-game set starting on Wednesday. RHP Steven Ridings will make the start on Wednesday. Make the Boomers part of your plans this season by calling (847) 461-3695.