Boomers Halted by Otters in Series Opener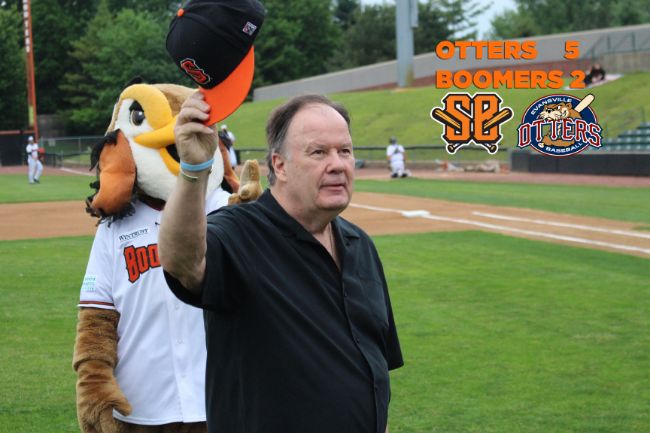 SCHAUMBURG, IL — The defending Frontier League champion Schaumburg Boomers, presented by Wintrust Community Banks, opened a three-game series with the Evansville Otters by suffering a 5-2 loss on Tuesday night.
Evansville recorded two unearned runs in the top of the first against Schaumburg starter Joe Hauser. The Boomers were able to respond and tie the game in the bottom of the second. Zack Weigel led off with a single and Kenny Towns followed with a double. Dylan Jones drove home the first run with a groundout and Towns evened the game by crossing on a wild pitch. The visitors took the lead with two runs in the fourth and added an insurance tally in the seventh.
Hauser allowed just two earned runs in four innings but lost for the first time. Dylan Stutsman tossed three innings of relief, allowing one run while striking out four. Mitch Schulewitz appeared for the first time in a week, logging the final six outs in perfect fashion. Both teams tallied eight hits. The Boomers had runners on base in seven innings and brought the tying run to the plate in the ninth. Josh Gardiner picked up three for the Boomers, reaching base four times. Towns added a pair of hits. Sean Godfrey extended his hitting streak to 10 games and on-base streak to 17 with a third inning single.
The series will continue on Wednesday night at 6:30 p.m. on Jimmy Buffet(t) Night presented by Glenmark with a cheeseburger buffet. The Boomers (13-14) send RHP Sam Myers (0-1, 5.79) to the mound against LHP Austin Nicely (2-1, 2.93). Make the Boomers part of your plans this summer by calling (847) 461-3695.