Late Homer Sinks Boomers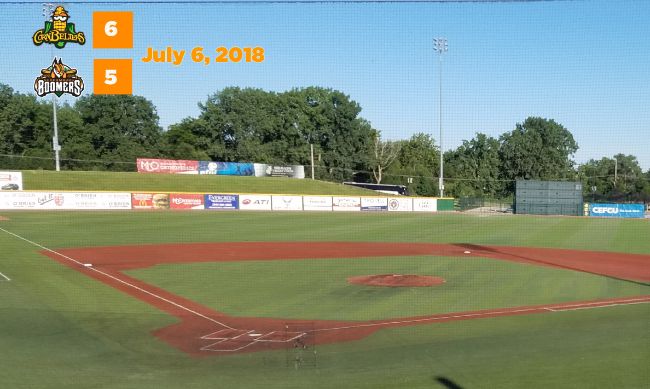 NORMAL, IL — The defending Frontier League champion Schaumburg Boomers, presented by Wintrust Community Banks, fell on the short end of a 6-5 score in the first meeting of the season with the Normal CornBelters on Friday night.
Normal All-Star Chris Iriart hit his league best 15th homer of the year with two outs in the bottom of the eighth off of Chris Hall to account for the final in the back and forth contest. Zack Weigel staked the Boomers a 2-0 lead in the second with his first homer of the year. Normal tied the game with two runs in the bottom of the inning. Ty Moore doubled home Jack Parenty in the third to again put the Boomers ahead. Normal grabbed the lead with four consecutive singles in the fifth and added another in the eighth. Josh Gardiner tied the game again with a two-out, two-run single in the top of the eighth before Iriart's go-ahead tally.
The Boomers fell despite accumulating 12 hits, a second straight double-digit performance. Weigel finished with three hits with Moore, Parenty and Dylan Jones posting two apiece. Parenty stole a pair of bases as the Boomers swiped three early. Starter Will Stillman had his best outing, working into the fifth in his third start, walking one and striking out four including the side in the fourth. Mitch Schulewitz threw 2.2 innings out of the bullpen.
The Boomers (25-23) continue the series on Saturday night at 7:05 p.m. All-Star RHP Payton Lobdell (1-4, 2.80) toes the rubber for Schaumburg. The Boomers will not play at home again until July 20. Make the Boomers part of your plans this summer by calling (847) 461-3695.