Boomers Blanked in Finale at Windy City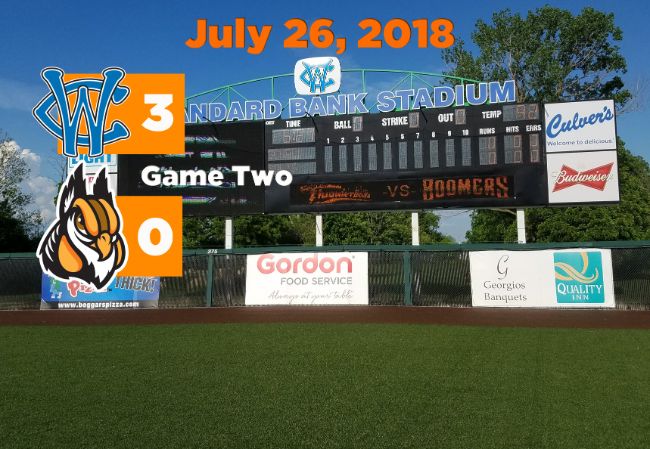 CRESTWOOD, IL — The defending Frontier League champion Schaumburg Boomers, presented by Wintrust Community Banks, were swept in a day/night doubleheader by the Windy City ThunderBolts, dropping a 3-0 decision in the second game on the road Thursday night.
Newcomer Chris Powell, the son of major leaguer Dennis Powell, threw a complete game in his debut but took the loss. Windy City scored single runs in the third, sixth and ninth to hand Schaumburg a seventh shutout loss of the season. Powell struck out five in the eight-inning effort. The Boomers limited Windy City to just five hits while totaling six, two each from Jack Parenty and Kenny Towns. The Boomers had runners on base in every inning but could not score. Parenty has reached base in 18 straight while Zack Weigel owns a 17-game stretch.
The roadtrip will continue at Joliet on Friday night at 7:05 p.m. The Boomers (34-29) will place LHP Gunnar Kines (4-1, 3.88) on the mound opposite RHP Shane Bryant (1-5, 5.28). Schaumburg returns home on July 31. Make the Boomers part of your plans this summer by calling (847) 461-3695.