Rain Forces Suspension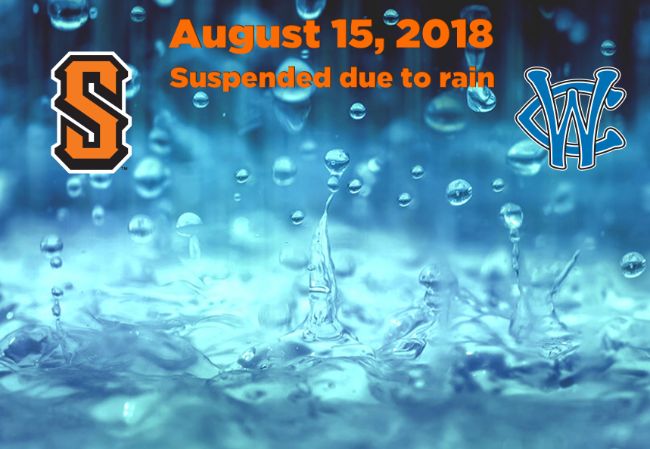 SCHAUMBURG, IL — The defending Frontier League champion Schaumburg Boomers, presented by Wintrust Community Banks, were three batters into a game with the Windy City ThunderBolts when the skies opened and rain forced a postponement of the contest.
The two teams will pick up Wednesday's game on Thursday afternoon and play the game through a full nine innings until its completion. Windy City held a 1-0 lead three batters into the game on a homer from Axel Johnson. The teams will then play a seven-inning contest following the conclusion of the first contest. The rainout marks the first of the season for the Boomers.
Tickets may be exchanged for a ticket to any remaining game this season. The Boomers have 11 home contests left in the year. Make the Boomers part of your plans this summer before it is gone by calling (847) 461-3695.