Boomers Blanked in Opener of Final Home Series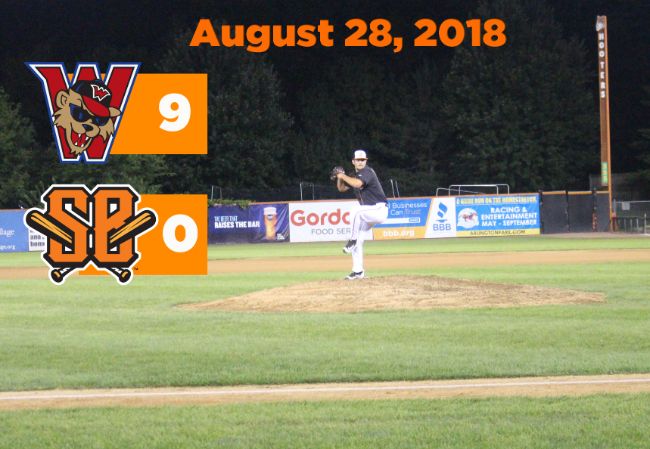 SCHAUMBURG, IL — The defending Frontier League champion Schaumburg Boomers, presented by Wintrust Community Banks, were shut out for the 12th time this season, dropping a 9-0 decision to the Washington Wild Things in the opener of the final home series of the season.
Washington ambushed starter Gunnar Kines with four consecutive run scoring singles in the top of the second. Carter McEachern homered in the sixth and Roman Collins homered in the ninth to account for the offense. Schaumburg had runners on base in seven innings but did not score, hitting into four double plays. The Boomers finished with eight hits in the defeat. Kines worked seven innings and allowed six runs, dropping to 6-3 on the year. Zack Weigel tripled in the first inning, extending his franchise record on-base streak to 45 games, the longest in the league this season and believed to be the second longest in league history. The 12 shutouts match the most against the Boomers in a season. Schaumburg was also shut out 12 times in 2016.
The Boomers (44-47) continue the final homestand of the year on Tuesday night at 6:30 p.m. against Washington. RHP Kit Fowler (2-7, 4.93) makes the start for the Boomers on College Night! The season is down to just five games remaining. Make the Boomers part of your plans this summer before it is gone by calling (847) 461-3695.