Boomers Drop Soggy Opener at Joliet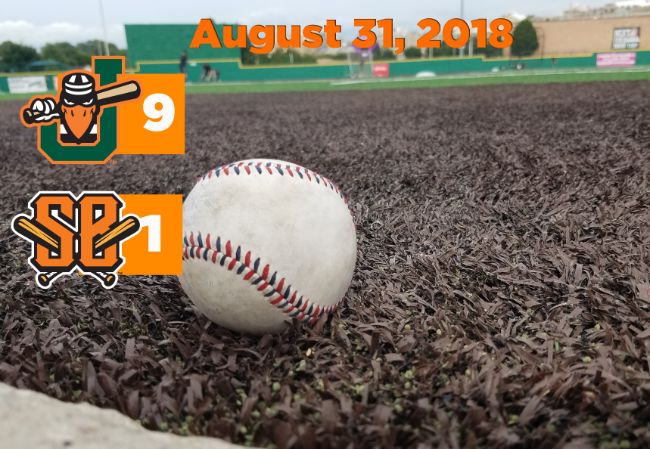 JOLIET, IL — After sitting through an 89-minute rain delay, the defending Frontier League champion Schaumburg Boomers, presented by Wintrust Community Banks, opened the final series of the year with a 9-1 loss to the Joliet Slammers.
Joliet scored an unearned run in the bottom of the first against starter Hendry Rodriguez. Joliet starter Taylor Goshen put forth a dominant effort on the mound, striking out 10. The 10 strikeouts were the most in a game by an opposing starter this year. The Slammers extended the lead by scoring single runs in the fourth, fifth and sixth. Schaumburg scored for the only time in the game on a Jack Parenty sacrifice fly in the seventh, knocking home Darrell Miller, Jr., who tripled. Joliet added another run in the seventh and four in the eighth to pull away, handing the Boomers a fourth straight defeat.
Schaumburg managed just four hits in the loss. Rodriguez allowed just three earned runs in six innings, a quality start, but ended up taking the loss. Collin Ferguson tallied a pair of hits in the defeat. Miller, Jr. reached base three times. Zack Weigel walked twice to extend his franchise record on-base streak to 48 games. Weigel has drawn 58 walks on the second, third most in the single season history. The streak is believed to be the second longest in league history. Parenty also drew a walk, matching the record for walks with 59.
The Boomers (44-50) continue the final series of the year at Joliet on Saturday night at 6:05 p.m. with the middle game against the Slammers. RHP Payton Lobdell (4-8, 4.14) takes the ball for the Boomers.