Towns Plays All Nine in Season Finale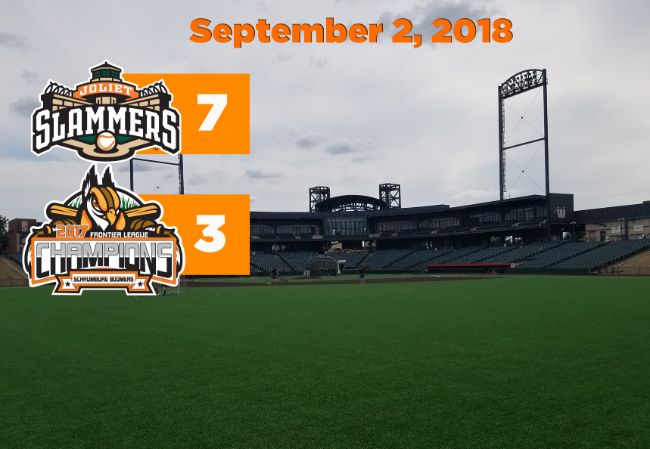 JOLIET, IL — The defending Frontier League champion Schaumburg Boomers, presented by Wintrust Community Banks, saw the 2018 season come to an end with a 7-3 loss to the Joliet Slammers on Sunday night.
Kenny Towns played all nine positions in the defeat, becoming the second player in team history to accomplish the feat. Michael Valadez played all nine in the 2015 finale. Towns started behind the plate and pitched a scoreless seventh on the mound. Joliet built a 7-0 lead in the game by hitting three homers in the first two innings against starter Gunnar Kines. R.J. Thompson hit a solo homer in the first and Danny Zardon a two-run blast. Travis Bolin connected on a grand slam in the second.
Towns doubled in the fourth and scored the first run for the Boomers on a wild pitch. Collin Ferguson tallied the final runs of the season with a two-run homer in the eighth. Joliet also had a player appear at all nine positions. The last four pitchers who appeared for the Slammers were all position players. The franchise record on-base streak for Zack Weigel came to an end at 49 games with an 0-for-4 showing. Jack Parenty posted three hits and Nick Oddo two as the Boomers finished with nine.
The Boomers ended the season with a record of 45-51.