2019 Schedule Released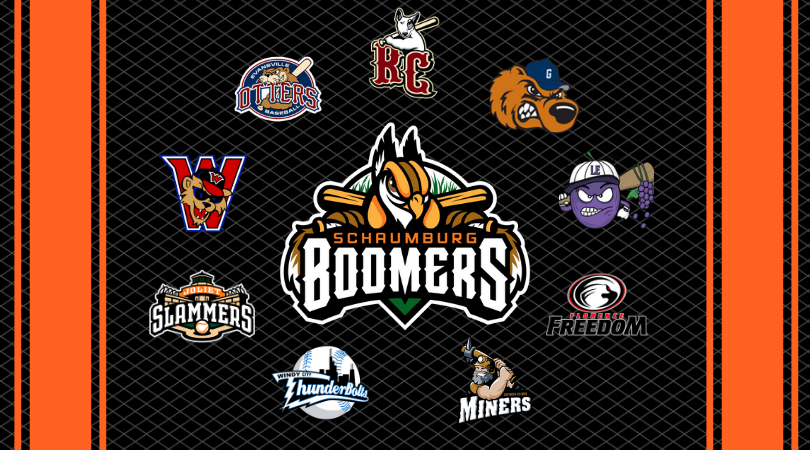 The Schaumburg Boomers, presented by Wintrust Community Banks, today announce their 2019 Frontier League schedule, including game times for all 48 home games at Boomers Stadium. The team will open the season on the road for a three-game series against the Gateway Grizzlies May 10-12. The 2019 Home Opener is Tuesday, May 14 against the Washington WildThings.
The Boomers 2019 schedule boasts a total of twenty-one fireworks shows, including post-game fireworks displays following every Friday and Saturday home game. The Boomers full 2019 promotional and event schedule, featuring fan giveaways, promotional appearances, food and beverage specials, and theme nights will be announced in March.
Other schedule highlights include a special Memorial Day weekend four-game series against the Joliet Slammers (May 24-27), the annual Independence Day celebration (July 2-4), a School Day Game (May 15), a Camp Day (July 31), and four Business Day Games (May 16, June 20, July 25, and August 1). The team will conclude the regular season at home against the River City Rascals in a 2-game series on August 30-31.
Standard start times for Monday – Friday games is 6:30 PM (exceptions: May 15-16, May 27, June 20, July 25, July 31, August 1), Saturday games at 6:00 PM and Sunday afternoons at 1:00 PM (exceptions: May 26, June 30). All game times are subject to change and gates open one hour prior to game time.
Season ticket packages and group and hospitality offerings for the 2019 season can be reserved by calling (847) 461-3695 or emailing [email protected].