Where Are They Now? - Sean Godfrey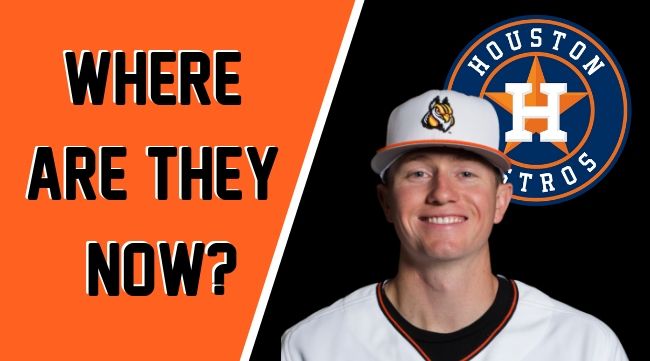 After the 2018 season, Schaumburg Boomers outfielder Sean Godfrey announced his retirement from playing baseball. So, where is he now?
Godfrey played outfield two years for the Boomers from 2017 through 2018. In 2017, Godfrey was named to the Frontier League All-Star game and eventually helped lead the Boomers to winning the 2017 Frontier League Championship. Godfrey finished his career top ten in Boomers team history in many hitting categories including hits, RBI's, and homeruns, as well as finishing number one all time with the highest stolen base percentage (.833).
Prior to joining the Boomers in 2017, Godfrey attended Ball State University where he was a NCAA D1 All-American. He was originally drafted by the Atlanta Braves in the 22nd round of the 2014 MLB Draft. That same year he was also named an Organization All-Star for the Braves. The Indiana native played 3 seasons in the minors for Atlanta, where he reached as high as the AA level. Godfrey finished his career in affiliated ball with a .280 batting average, 90 RBI's, and 11 homeruns before joining the Boomers in 2017.
After retiring from playing baseball, Godfrey joined the coaching staff as a hitting coach for Indiana University Southeast, an NAIA school located in his hometown New Albany, IN. After helping shape the roster for IU Southeast's 2019 baseball team, Godfrey was able to land a job on the coaching staff of the Houston Astros.
Godfrey will join the Astros in West Palm Beach, FL for their spring training and extended spring training. After the 2019 MLB Draft in June, Godfrey will join the Tri-City Valleycats as a hitting coach. The Valleycats play in the New York Penn League, a short season rookie ball league, and won the league championship in 2018.
The Boomers 2019 season, presented by Wintrust Community Banks, begins May 10. The Home Opener is Tuesday, May 14 vs. Washington Wild Things.