Boomers Shutout in Second Straight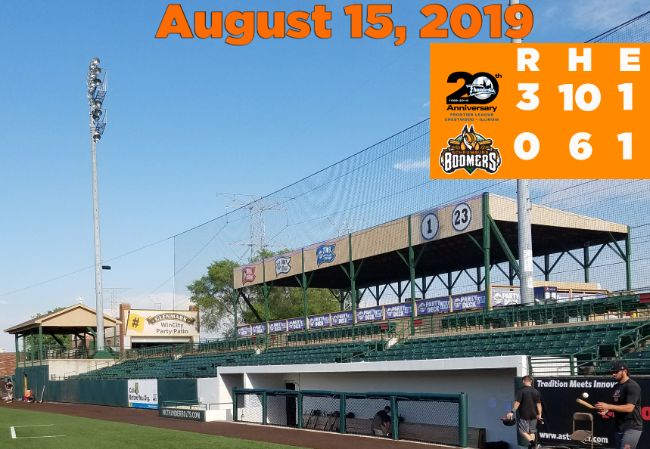 CRESTWOOD, IL — The Schaumburg Boomers, presented by Wintrust Community Banks, were shutout by the Windy City ThunderBolts for a second consecutive night, dropping a 3-0 decision on the road Thursday to lose two-of-three in the series.
Both teams traded chances early as the Boomers posted hits in the first four innings, but Windy City struck for the only offense in the fifth. Michael Mateja drilled a three-run homer for the only scoring of the contest. Schaumburg starter Aaron Rozek worked seven innings and walked one while striking out six but took the loss. Chase Dawson finished with two hits in the loss.
The Boomers (40-41) host the leaders of the East Division, the Lake Erie Crushers, in a three-game series beginning on Friday night at 6:30 p.m. There will be plenty of action postgame with fireworks and the Doumak Campfire Marshmallow Fight. Just six home games remain on the schedule this season including the three this weekend. Visit boomersbaseball.com for tickets and information or call 847-461-3695.