Walk-Off Homer Hands Boomers Loss in Finale at Gateway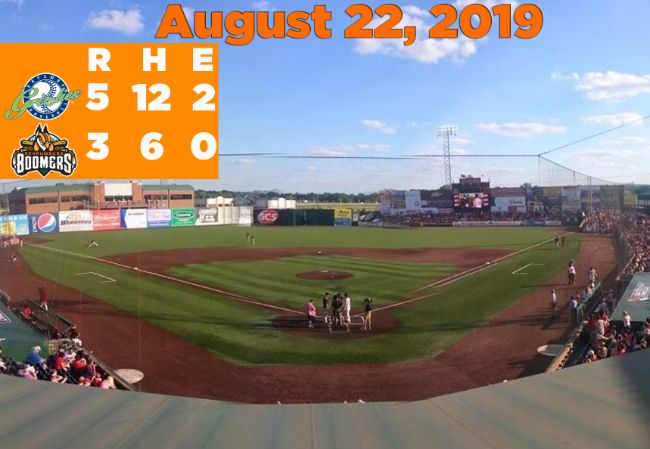 SAUGET, IL — Dustin Woodcock hit a two-run homer with two outs in the bottom of the ninth inning to hand the Gateway Grizzlies a 5-3 win over the Schaumburg Boomers, presented by Wintrust Community Banks.
Schaumburg led the entire game until the eighth. Quincy Nieporte, who set a Frontier League record with 10 RBIs on Wednesday night, drilled a two-run homer to right in the top of the first, his 12th of the year to hand the Boomers the lead. Holding on to a 2-1 lead, Connor Oliver added an insurance run in the top of the seventh with a double to left. Gateway scored in the bottom of the inning to pull within 3-2 and tied the game on the first pitch of the eighth, a solo homer from Shawon Dunston, Jr. off closer Connor Eller, who allowed a run for the first time since July 3.
Matt Miller struck out seven in five innings but did not record a decision. The Schaumburg pitching staff finished with 13 strikeouts in the defeat. The bats managed just six hits from six different individuals in the contest, totaling three extra-base hits. The start of the game was delayed by 31 minutes due to rain.
The Boomers (43-44) begin a series in Ohio on Friday night against the East Division leading Lake Erie Crushers. Just three home games remain on the schedule this season. Visit boomersbaseball.com for tickets and information or call 847-461-3695.