2020 Host Family Program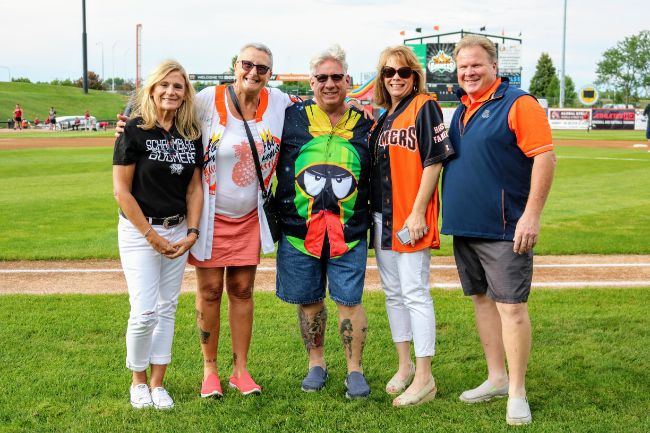 2020 Host Family Program
Overview
Host families in our community play an essential role in keeping baseball alive and well in the Village of Schaumburg. The program has helped hundreds of young men adjust to life as a professional baseball player by providing them with a welcoming home for the summer. The Schaumburg Boomers hope you will help us continue this long-standing tradition.
Schaumburg Boomers players are professional baseball players who formerly played collegiately or in a minor league system with an affiliated team. These players come to Schaumburg to learn and develop their baseball and life skills in hopes of getting signed by a major league team.
Why Do Players Request Host Families?
Many players earn a low salary.
Due to organizational transactions, players may only be in Schaumburg for a brief amount of time and have to leave on short notice.
Finding an apartment for a four-month lease is difficult.
Players spend very little time at home.
Host families help players adjust to life as a professional baseball player.
Players' Schedules
The players will spend a considerable amount of time at the ballpark, making time spent at the home minimal. During the regular season, they will play 48 home games and 48 games on the road. These games will take place from Mid-April through early-September.
Host Family Responsibilities
Players need to have bedroom of their own. If a family hosts more than one player, two can share a room so long as they each have their own beds.
Players must have access to a bathroom, laundry facility, and refrigerator; these do not have to be dedicated facilities for their exclusive use.
Players are required to provide food for themselves, but a home cooked meal every now and then is always appreciated.
The homeowner can have their own set of house rules.
Some players may need help with transportation to and from home games, but this is not required.
Players often arrive home late at night after games, so a side entrance may be beneficial.
Benefits of Hosting a Player
Two complimentary season tickets and all the perks of being a Season Ticket Holder.
Being a vital part of a championship organization.
The Schaumburg Boomers hope you will consider opening your home to a player this season. If you're interested in being a host family for the upcoming season, please send an email to Peter Long, Director of Community Relations or call: 847-461-3965 ext. 2209