Reed Re-Signed; Former Padres Prospect Signed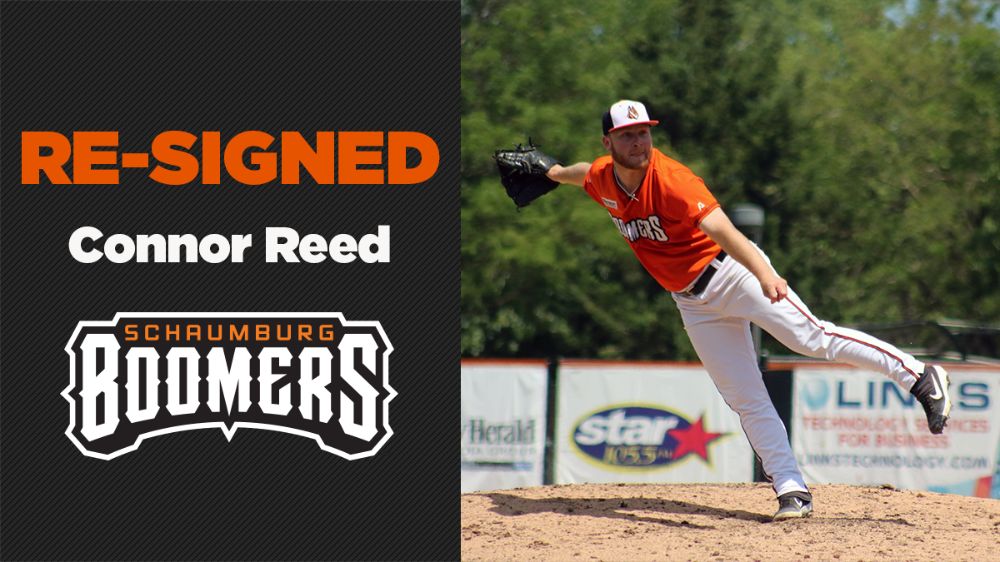 SCHAUMBURG, IL – The Schaumburg Boomers presented by Wintrust Community Banks, have re-signed Connor Reed and signed Luke Becker.
Starting pitcher Connor Reed will be back for his second season with the Boomers. Reed posted a 5-8 record in his first season back from an injury that kept him out all of 2018. He pitched a total of 81 innings in 18 appearance, 16 of which were starts. Reed finished the season with a 4.33 ERA, 59 strikeouts, and only walked 15 batters.
"We are very excited to have Connor back with us. Connor has shown he can have success in a variety of roles. Having that versatility with a LHP is always a plus. He is a great teammate that understands and has a respect for the game," said manager, Jamie Bennett.
Infielder Luke Becker a native of Fairmont, Minnesota is entering his third season of professional baseball. Becker was selected in Round 9 of the 2018 MLB draft by the San Diego Padres out of the University of Kentucky. He spent all of 2018 with the Tri-City Dust Devils, the short season affiliate of the Padres. Last season he split time between the Fort Wayne Tin Caps and the Dust Devils. Becker totaled 32 hits, 18 RBI, and 32 BB resulting in a .192 AVG and a .328 OPS for the 2019 season.
Manager Jamie Bennett had this to say about Luke, "Luke should play a very important role for us this year. He has proven that he has a polished approach at the plate and is capable of coming in and providing some production for this club. I have heard a lot of good things about Luke as a player and a person."
The Boomers 2020 season, presented by Wintrust Community Banks, begins May 14. The Home Opener is Friday, May 22 vs. Trois-Rivieres Aigles.
Season ticket packages and group and hospitality offerings for the 2020 season can be reserved by calling (847)-461-3695 or emailing [email protected].