Manager Jamie Bennett Continues to Build Roster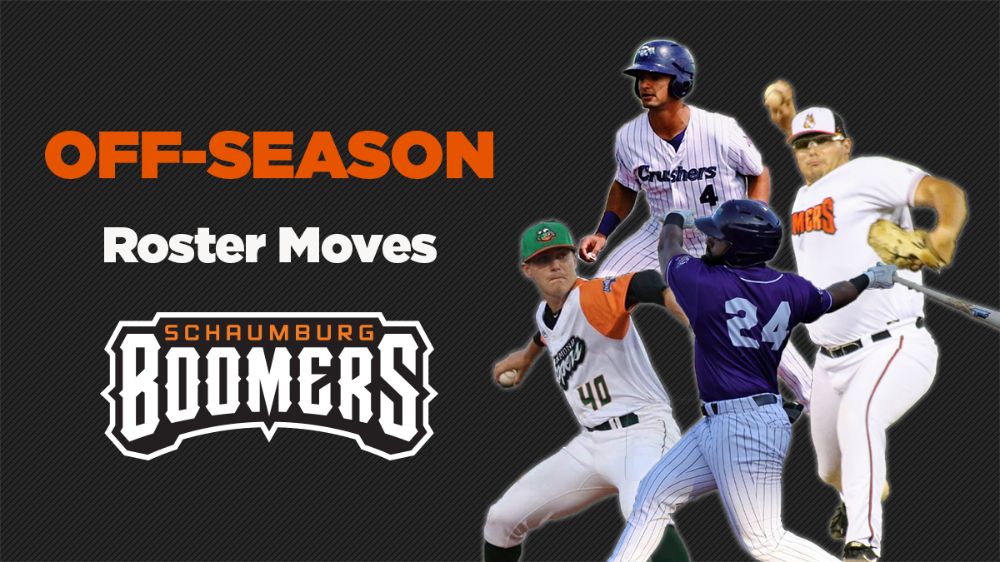 SCHAUMBURG, IL – The Schaumburg Boomers presented by Wintrust Community Banks, have re-signed Trevin Eubanks, signed Tyler Tomaka and Sebastian Diaz, and acquired Logan Farrar from the Lake Erie Crusher in exchange for Dylan Jones.
Trevin Eubanks enters his first full season with the Boomers. He was his first professional contract on July 30, 2019. The right-handed threw a total of 13.2 innings in 10 appearances all in relief. Prior to joining the Boomers, Eubanks pitched for the Rockford Rivets of the Northwoods League. He pitched 27 innings over 17 games with a record of 4-1, a 3.00 ERA, and 30 strikeouts.
Tyler Tomaka, a native of South Elgin, Illinois enters his first season with the Boomers. He spent the last two seasons pitching for the Eastside Diamond Hoppers of the United Shore Professional Baseball League. During his time with the Diamond Hoppers he made pitched a total of 59 innings in 43 appearances. He finishes his Diamond Hopper career with a 5-3 record with 69 strikeouts.
Sebastian Diaz is a shortstop/utility player from Southwest Ranches, Florida. He played 16 games for the Lake Erie Crushers in 2019. Diaz went to the plate 41 time and hit .146 with 2 home runs and 5 RBI. Prior to the Crushers he spent two seasons with the Diamond Hoppers played in a total of 49 games. While with the Diamond Hoppers he hit .186, with 6 homeruns, and 22 RBI.
Outfielder Logan Farrar, a native of Stoneham, Massachusetts, is entering his fourth season of professional baseball. Farrar was drafted in the 36th round by the Oakland Athletics in 2017 out of Virginia Commonwealth. He played in 57 games in 2017, splitting time between the AZL Athletics and the Vermont Lake Monsters.
In 2018 Farrar was assigned to the Beloit Snappers, the Class-A affiliate of the Oakland A's. He played in 117 games, hit .236, with 14 doubles, 5 triples, 12 homeruns, and 57 RBI. He continued with the Snappers for 72 games in 2019 before signing with the Crushers. With the Crushers Farrar played in 23 games as they made their way into the playoffs. He hit .284 with 25 hits including nine doubles and three homeruns.
The Boomers 2020 season, presented by Wintrust Community Banks, begins May 14. The Home Opener is Friday, May 22 vs. Trois-Rivieres Aigles.
Season ticket packages and group and hospitality offerings for the 2020 season can be reserved by calling (847)-461-3695 or emailing [email protected].