Bennett Brings Back Key Outfielder and All-Star Catcher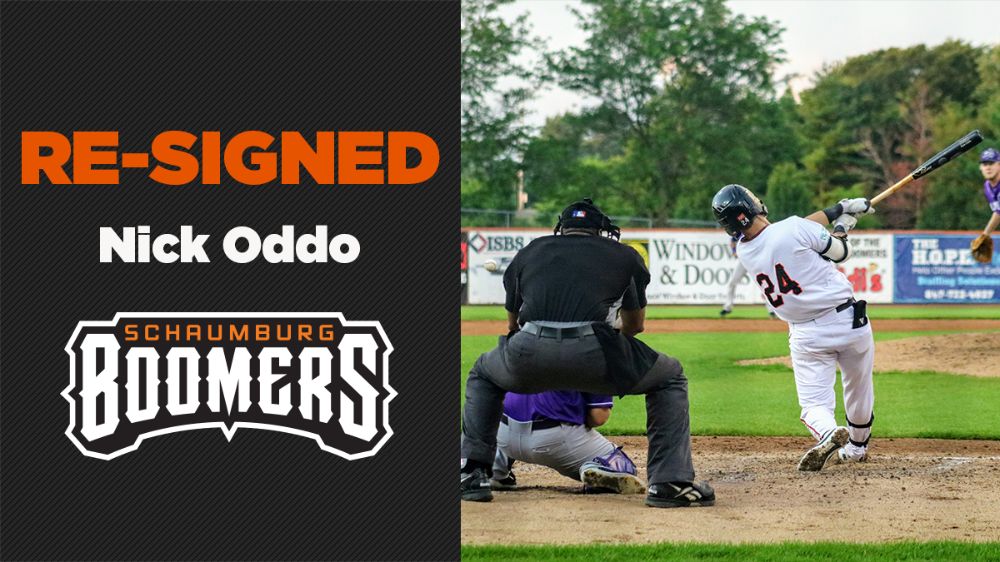 SCHAUMBURG, IL – The Schaumburg Boomers presented by Wintrust Community Banks, have re-signed Clint Hardy and Nick Oddo.
Outfielder Clint Hardy returns for his third season with the Boomers. Hardy was a regular in right field appearing in 82 games last season. He had 78 hits in 299 at-bats, good for an average of .261 with a career high eight home runs. In addition, the Evans, GA native flashes the leather in right field having only three errors in his first two seasons.
"Clint is entering his third season of pro ball and has shown glimpses of what he is capable of. He is a very strong and athletic player that we think is on the verge of a breakout season," said Manager Jamie Bennett.
Nick Oddo returns for his fourth season with the Boomers. Oddo was selected as a both a 2019 Frontier League All-Star and Post-Season All-Star at the catcher position. He played in 83 games in 2019 and hit .274. His defense was on display all season with 548 putouts good for second in the Frontier League at the catcher position.
"We are happy to have Oddo back with us for a fourth season in Schaumburg," said Manager Jamie Bennett. "He brings so much to this club. Nick puts in a lot of time with the pitching coach and pitching staff to help this club. We think his bat is really starting to come around and know he will provide some valuable experience for us this season."
The Boomers 2020 season, presented by Wintrust Community Banks, begins May 14. The Home Opener is Friday, May 22 vs. Trois-Rivieres Aigles.
Season ticket packages and group and hospitality offerings for the 2020 season can be reserved by calling (847)-461-3695 or emailing [email protected].