Chicago Blackhawks to Host Drive-In Watch Parties at Boomers Stadium for Stanley Cup Qualifying Round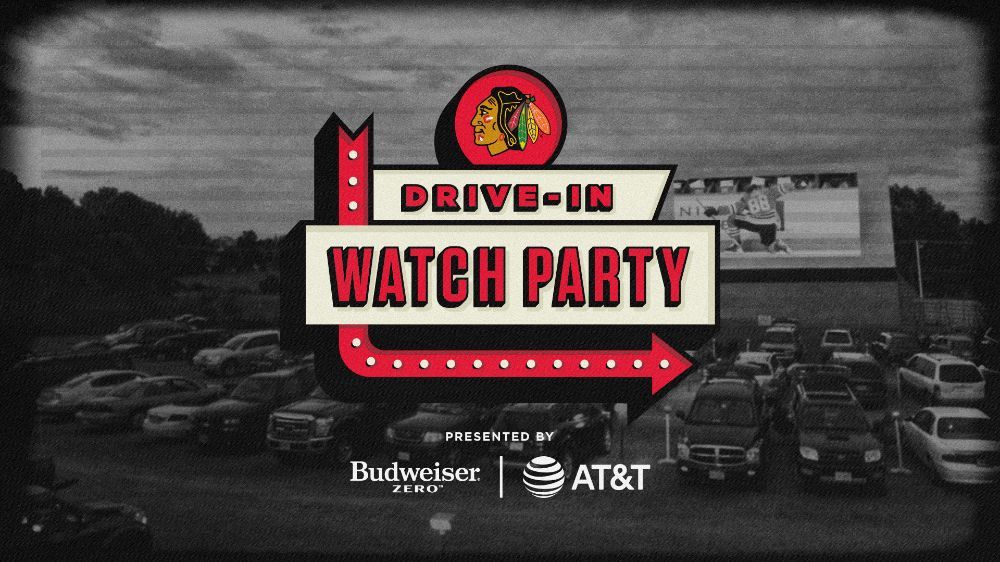 FOR IMMEDIATE RELEASE
JULY 27, 2020
CHICAGO BLACKHAWKS TO HOST DRIVE-IN WATCH PARTIES FOR STANLEY CUP QUALIFYING ROUND VS. EDMONTON AT BOOMERS STADIUM
Tickets on Sale Now; Advanced Purchase Required for Entry
The Chicago Blackhawks will host Drive-in Watch Parties at Boomers Stadium for the Stanley Cup Qualifying Round to offer a safe and fun way for fans to cheer on the team together as they take on the Edmonton Oilers.

Blackhawks Drive-in Watch Parties, presented by Bud Zero and AT&T, will feature the television broadcast supported by elements of the home game experience including a live national anthem performance by Jim Cornelison, live announcements and goal calls from in-arena public address announcer Gene Honda, goal celebrations and more.

Tickets are on sale now at Blackhawks.com/DriveIn. Advanced online purchase is required, as space is limited to ensure proper social distancing guidelines are followed. Fans can currently purchase for Drive-In Watch Parties on the following dates, with potential Games 4 and 5 event times, locations and ticket information to be announced at a later date.
• Game 1 | Saturday, August 1 at 2 p.m. at Schaumburg Boomers Stadium (1999 Springinsguth Rd.)
• Game 2 | Monday, August 3 at 9:30 p.m. at Boomers Stadium
• Game 3 | Wednesday, August 5 at 9:30 p.m. at Boomers Stadium

Each ticket purchased provides one parking space for up to six people, alongside one dedicated viewing space to the left of the personal vehicle (motorcycles and oversized vehicles such as RVs or trailers will not be permitted). Fans can choose from two ticket tiers:
• VIP tickets will cost $80 and include a reserved parking/viewing space in the first few rows closest to the screen and event stage.
• General Admission tickets will cost $40 with spaces filled on a first-come, first-serve bases.

Lots will open one hour prior to game time, and all attendees are required to wear a mask during the arrival process and when leaving their vehicle. Social distancing and other COVID-19 health & safety protocols will be strictly enforced. Please refer to the FAQ at Blackhawks.com/DriveIn for more information on these precautions and other event information.