Boomers Sign OF Brett Milazzo for 2021 Season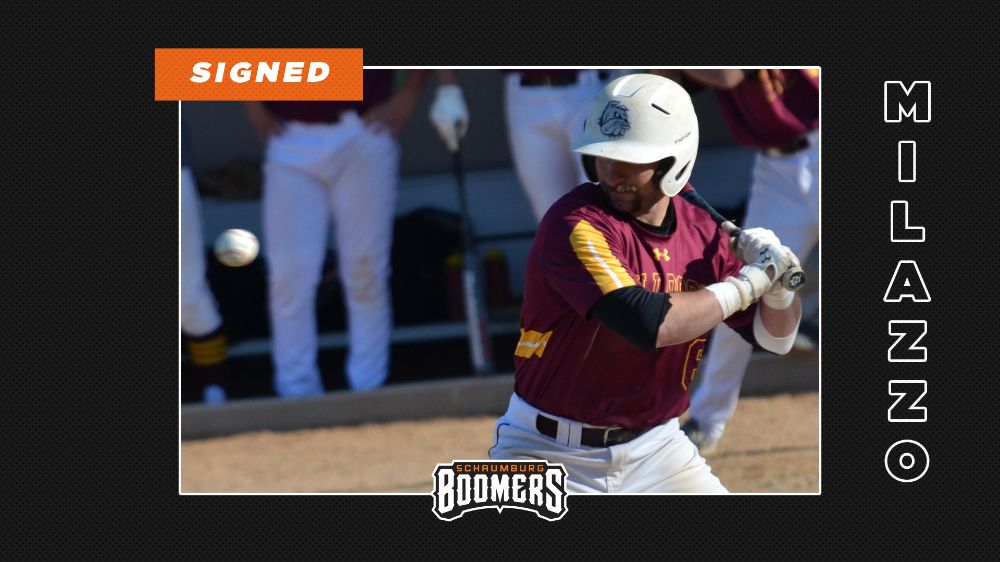 SCHAUMBURG, IL – The Schaumburg Boomers presented by Wintrust Community Banks have signed their first player for the 2021 season, OF Brett Milazzo.
Milazzo joins the Boomers after spending the 2019 and 2020 seasons with the Chicago Dogs of the American Association. As part of the Dogs organization he appeared in 14 games and batted .333 with 14 hits. Additionally, he spent the 2016 and 2017 summers with the Duluth Huskies of the Northwoods League. As a Huskie he hit .235 with 27 hits, seven RBIs, and 17 walks.
A native of Lake Villa, IL, Milazzo spent one year at University of North Carolina Asheville, before transferring to play at University of Minnesota-Duluth. Milazzo played three seasons for the Bulldogs and was selected as a captain for his senior season (2018). Over the course of his collegiate career, he batted .329 with 150 hits including 22 doubles and 46 RBI.
"We are very excited about bringing Brett on board. Brett had a very successful college career and in the time he spent in pro ball last summer he put up some solid numbers", said Manager Jamie Bennett. "He's always been a very consistent player. He's capable of playing any outfield position and can do a lot of things to help a ball club win games."
To stay up to date with all things Boomers baseball, follow the Boomers on social media and or visit www.boomersbaseball.com.