Boomers Acquire Former White Sox Outfielder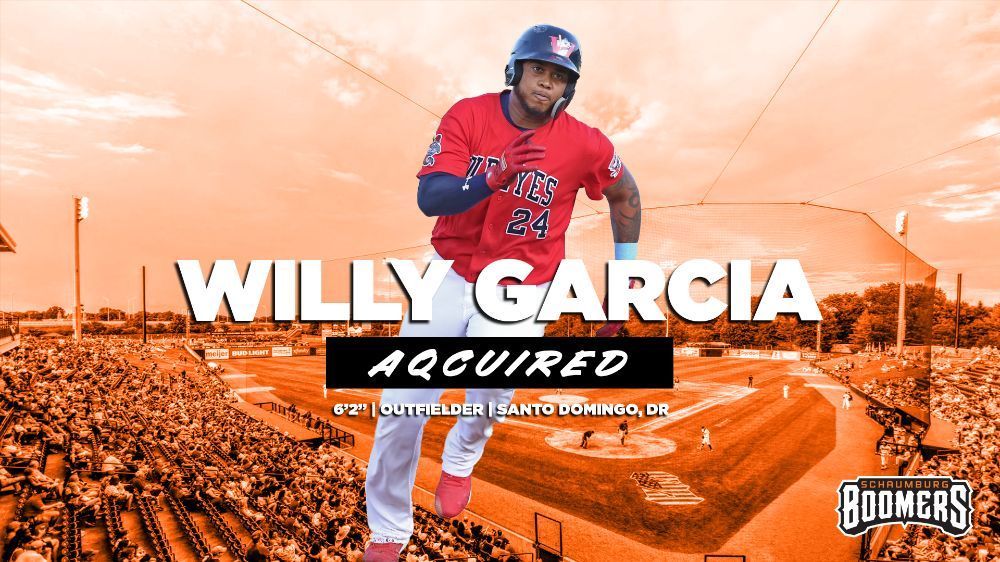 Boomers Acquire Former White Sox Outfielder
SCHAUMBURG, IL – The Schaumburg Boomers have acquired former White Sox outfielder Willy Garcia from the Winnipeg Goldeyes of the American Association in exchange for a player to be named later.
Garcia, 28, joined the Goldeyes for the 2019 season. In 86 games the righty hit .310 with 23 doubles, 17 home runs, and 73 RBIs. Garcia finished tied for third in the American Association in slugging percentage (.548) and sixth in on-base percentage (.924).
"We are really excited to get a player of Willy's caliber with us this year," said manager Jamie Bennett. "His impact in the middle of our lineup, along with some of the returners we have in place, really add a new dynamic to our offense. He is a threat to do damage every time he steps in the box and will be an exciting player to watch."
Garcia comes to Schaumburg with over 10 years of professional playing experience. He was signed as an international free agent by the Pittsburg Pirates in 2010. Garcia joined the Chicago White Sox organization in 2017.
The White Sox called Garcia up at the beginning of the 2017 season. He hit .238 with two home runs, and 12 RBIs in 44 games. Garcia also added five doubles and three triples with a .705 on-base percentage.
The Boomers 2021 season begins at Wintrust Field on Thursday, May 27 vs Evansville Otters. Single-game tickets are on sale now. Season ticket packages and group and hospitality offerings for the 2021 season can be reserved by calling (847) 461-3695 or emailing [email protected].
To stay up to date with all things Boomers baseball, follow the Boomers on social media and on www.boomersbaseball.com.