Front Office Promotions Start the 2021 Season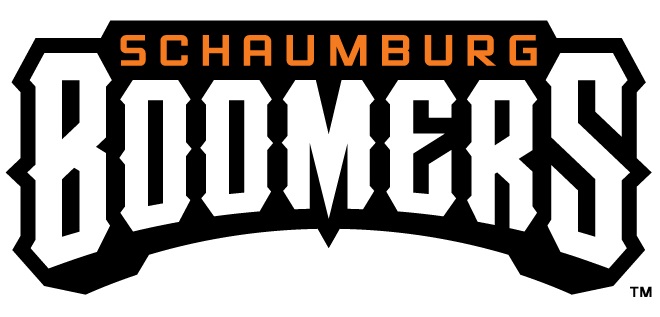 As the 2021 seasons gear up at the Schaumburg Boomers and the Gary SouthShore RailCats, both front offices have promotions to announce among their leadership.
Salvi Sports Enterprises LLC, the owner and operator of both organizations, is proud to announce that Anthony Giammanco will be the new General Manager of the RailCats, a position earned through more than four years of service with the Boomers. Hanna Olson has assumed the role of Assistant General Manager in Schaumburg, ascending from the role of Account Executive & Group Sales Coordinator with the team.
"I am incredibly excited to join the team at the Gary SouthShore RailCats and continue being part of the Salvi Sports family," said Giammanco, who has started in Schaumburg as a Ticket Sales Intern in January of 2017. "I have enjoyed the last four years working for the Boomers and building relationships throughout the Schaumburg community."
"I am thrilled to be assuming this new role with the Schaumburg Boomers," said Olson. "My thanks to Salvi Sports for their faith in me, and my best of luck to my mentor and friend Anthony Giammanco as he begins his role in Gary."
After having been promoted to Box Office Manager in May of 2017, Giammanco was promoted by Vice President & General Manager Michael Larson to become Assistant General Manager following the 2019 season. Olson started her career with Larson as a Marketing and Ticket Sales Intern with the Fargo-Moorhead RedHawks after earning her Bachelor's Degree from the University of North Dakota in 2017.
"I have been impressed with the dedication, creativity and resilience that both Hanna and Anthony bring to work every day, especially through this last season. Their leadership was instrumental to the successful pivots our organization made during 2020," said Larson.
"Salvi Sports is committed to developing talent, both on the field and in the front office," Larson. "We're glad to keep both of these promising professionals within the organization."
"I'd like to thank Pat Salvi and Brian Lyter for this opportunity to lead the RailCats. I look forward to working with the Northwest Indiana communities to provide a fun and memorable experience at the Steel Yard," said Giammanco. "Thank you to Michael Larson for being a mentor over the last three years. I am thrilled for Hanna Olson to begin her role as Assistant General Manager."
"I look forward to continuing to work with the entire Boomers staff to, as always, bring excellent professional baseball and family fun the fans of Boomer Country!" said Olson.