Boomers Welcome Largest Crowd in Team History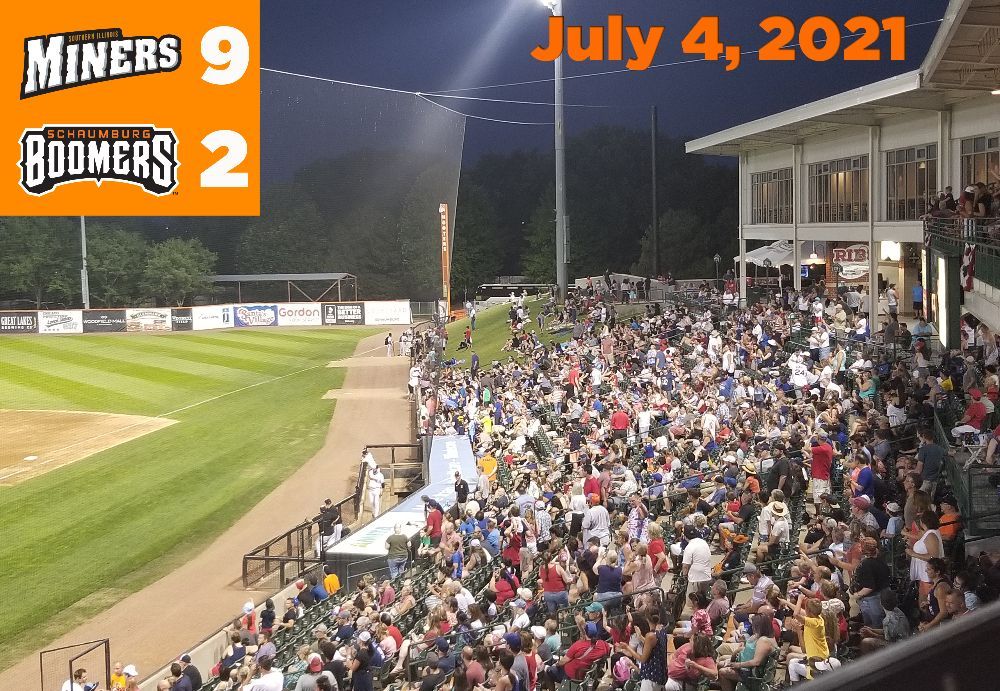 SCHAUMBURG, IL — One night after welcoming the largest crowd since before the pandemic, the Schaumburg Boomers welcomed a sold out franchise record crowd to be part of Independence Day festivities as the team dropped a 9-2 decision to the Southern Illinois Miners.
Southern Illinois scored in six different innings. Chase Dawson gave the crowd of 7,623 something to cheer about with an RBI triple in the sixth, scoring Clint Hardy. Angelo Gumbs added the league best 36th homer of the year for the team leading off the seventh, the third of the season for the California native. The team hit 36 homers in the entirety of the 2016 season.
Bryan Ketchie suffered the loss, working five innings. Andrew Cartier tossed an inning while Jesse Remington made his debut by throwing two innings. Thomas Nicoll also worked an inning.
The Boomers (19-16) will continue the homestand on Tuesday night when the Windy City ThunderBolts visit at 6:30 p.m. for Harry Potter Night and a $1 hot dog night. RHP Ryan Middendorf (3-2, 2.70) will start the contest. Visit boomersbaseball.com now for tickets and information or call 847-461-3695.