Boomers Drop Second Straight at Florence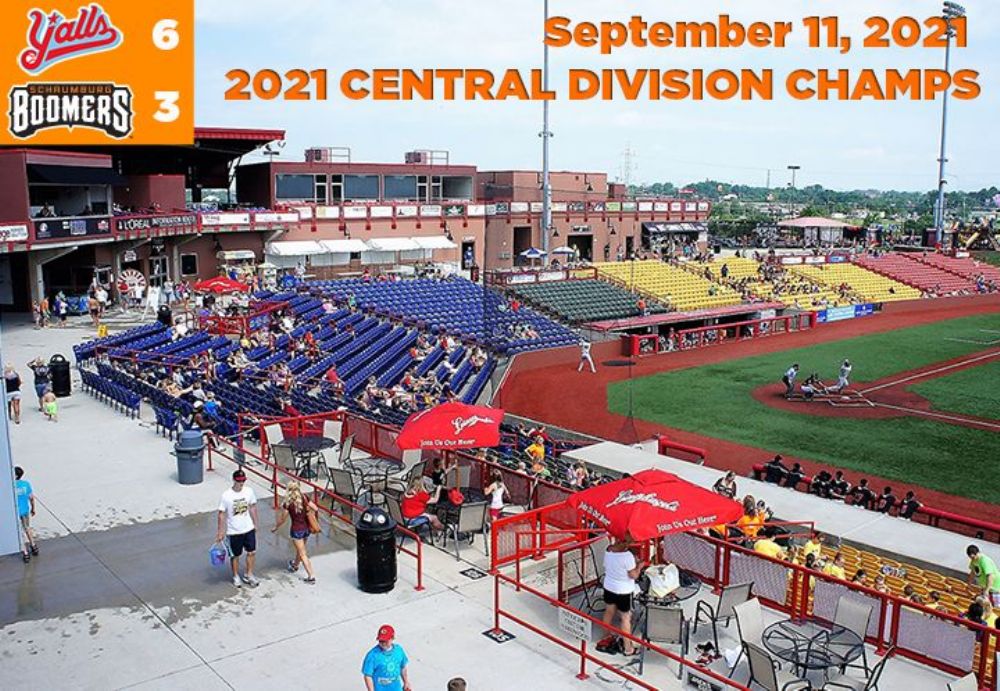 FLORENCE, Ky. — The 2021 Central Division Champion Schaumburg Boomers dropped a second consecutive contest to the Florence Y'Alls in a playoff preview, suffering a 6-3 loss on Saturday night.
The Boomers opened the scoring in the top of the second. Clint Hardy singled with one away and scored on an RBI double from Angelo Gumbs. Florence came back with four runs in the bottom of the inning and did not trail the remainder of the contest. Gumbs doubled home Braxton Davidson in the fourth to cut into the deficit. The Y'Alls extended the lead to 6-2 in the eighth. Gumbs drove home another run in the ninth and the Boomers brought the tying run to the plate but Florence held on for the victory.
Gumbs finished with two hits and drove home three. Ryan Middendorf allowed just two earned runs in six innings of work but suffered the loss. Darrell Thompson returned from the injured list to throw a scoreless seventh and Kristian Scott worked the eighth. Shortly after the win, Evansville lost and Florence celebrated a West Division title, setting the stage for the two teams to meet again next week with the first two games in Schaumburg.
The Boomers (50-45) conclude the regular season on Sunday afternoon. Playoff tickets are on sale now! Schaumburg will host games one and two of the Frontier League Division Series on Tuesday and Wednesday. Tickets go Visit boomersbaseball.com for details.