Boomers End Regular Season with Wild Win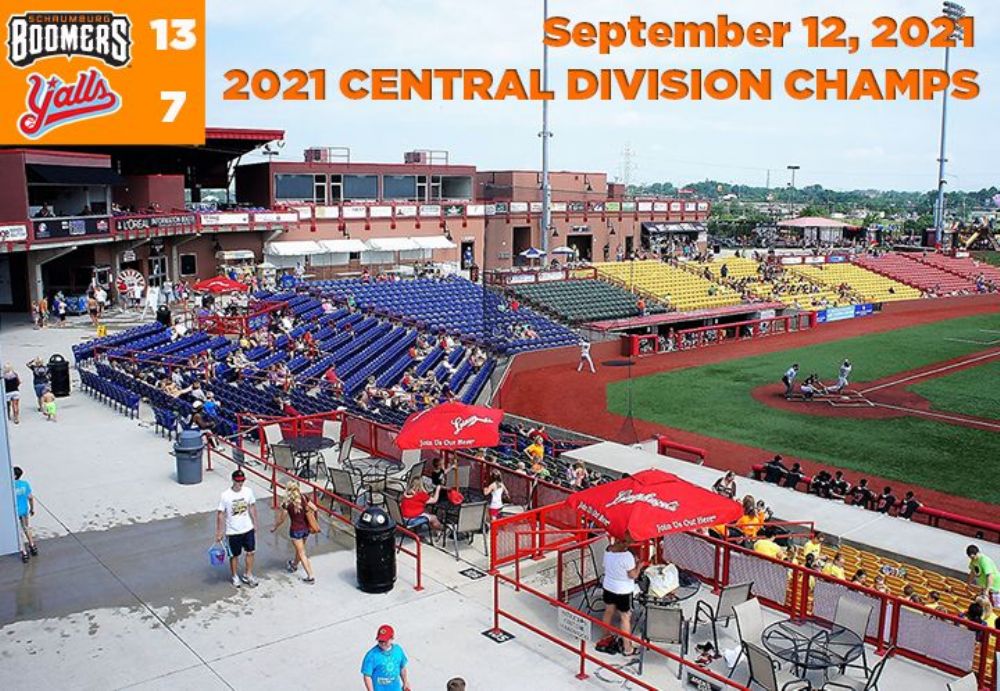 FLORENCE, Ky. — The 2021 Central Division Champion Schaumburg Boomers ended the regular season by connecting on a season high six homers in a game that saw position players pitch and pitchers hit in a 13-7 victory over the Florence Y'Alls in the first game before the two teams meet in the playoffs.
Quincy Nieporte put the Boomers ahead with a solo home in the top of the first. Schaumburg scored in eight different innings and did not trail. Braxton Davidson led off the second with a solo homer. Dusty Stroup and Davidson hit back-to-back homers in the third as the Boomers led 5-0. Alberto Schmidt doubled home a run in the fourth and Matt Bottcher connected on a two-run homer in the fifth to make the lead 8-0. Stroup homered again in the eighth with two outs.
The Boomers finished with 18 hits in the win as all nine members of the starting lineup notched at least one. Schmidt, Davidson and Bottcher all posted three. Davidson also worked 1.1 innings on the mound. Florence used seven different pitchers, the last four of which were position players. Erik Martinez earned the win, allowing three runs in six innings while striking out 10 in the third double-digit strikeout showing by a Schaumburg pitcher this year.
The Boomers (51-45) will head home to open the Frontier League playoffs against Florence on Tuesday night at 6:30 p.m.
Playoff tickets are on sale now! Schaumburg will host games one and two of the Frontier League Division Series on Tuesday and Wednesday. Tickets go Visit boomersbaseball.com for details.