Boomers Capture Division Series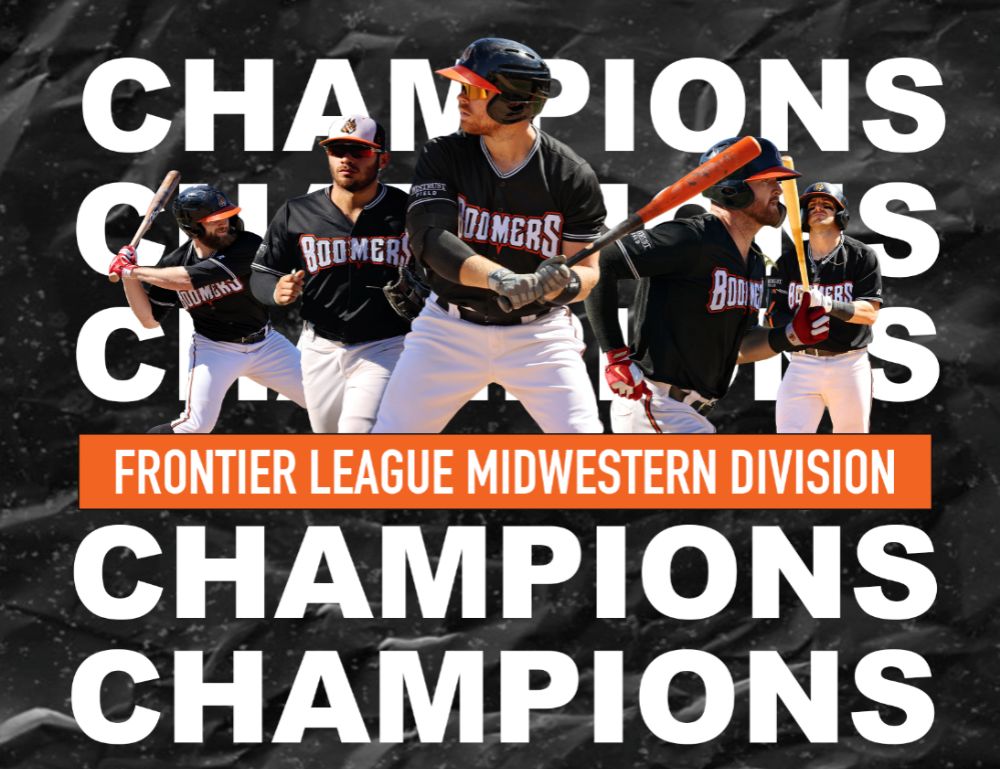 FLORENCE, Ky. — The 2021 Central Division Champion Schaumburg Boomers claimed back-to-back victories on the road to win the Frontier League Division Series 3-1, ousting the Florence Y'Alls, who posted the best record in the league this year, with a 7-5 win on Saturday night.
Florence starter Jonaiker Villalobos retired the first two batters of the first inning rather easily before Quincy Nieporte, the Frontier League MVP, bashed a double off the wall in left. Braxton Davidson followed by stroking a single against the first base line to score Nieporte from second. Clint Hardy then dismantled a 3-0 offering for a two-run homer to left, making the score 3-0.
Florence was able to get a run back in the bottom of the inning on an RBI single from Harrison Dinicola. The Y'Alls drew within 3-2 on a solo homer from Ronnie Allen, Jr. in the second. Florence chased starter Andrew Dean from the game in the bottom of the third, scoring twice to lead for the first time on a sacrifice fly from Andres Rios.
The Y'Alls went to the bullpen in the fourth and Schaumburg answered with two runs of their own to take back the lead. Angelo Gumbs and Nick Oddo notched singles to start the inning. Matt McGarry dropped down a sacrifice before Chase Dawson tied the game with a sacrifice fly. Alec Craig put Schaumburg ahead by sprinting up the first base line and legging out an infield hit to score Oddo. Braxton Davidson added to the lead with a solo homer to lead off the fifth, making the score 6-4.
Florence notched a single run in the bottom of the fifth to battle within 6-5. Gumbs opened the top of the eighth with a double and after being moved to third scored when Dawson stroked a single up the middle.
Erik Martinez earned the win in relief, working 1.2 innings. Darrell Thompson spun a pair of scoreless frames, logging a strikeout. Jack Snyder worked through two scoreless frames, striking out three. The bullpen did not allow a hit from the fifth until a leadoff single in the ninth brought the tying run to the plate. Thomas Nicoll entered and slammed the door shut to earn the save. The Boomers finished with 12 hits in the win as eight members of the lineup logged a hit. Dawson, Davidson, Matt Bottcher and Gumbs all posted two hits.
Schaumburg is in the championship series for the fourth time in history and will host games one and two on Tuesday and Wednesday against either Washington or Equipe Quebec. Those two teams play a deciding fifth game on Sunday. Tickets are on sale NOW!! Season ticket holders and suite holders will receive their tickets electronically. Visit boomersbaseball.com!