Boomers Re-Sign Craig; Add Stelzer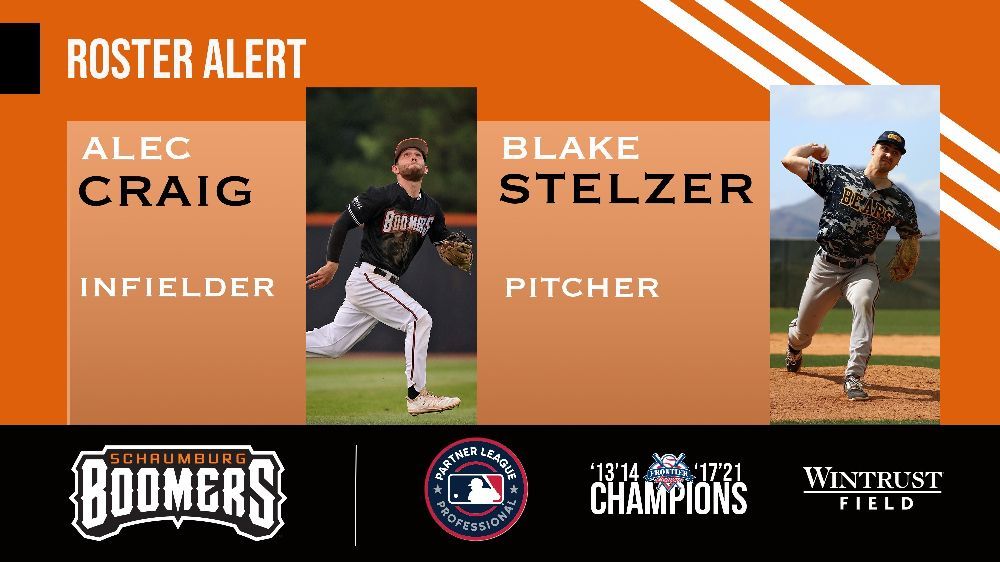 Schaumburg, IL - The Schaumburg Boomers have re-signed infielder Alec Craig and signed newcomer Blake Stelzer. Craig and Stelzer are set to join the defending Frontier League Champions next year.
Craig will be back for his second season with the Boomers. In the 2021 season, Craig batted .247 with a .415 on-base percentage in 87 games while playing third base, second base, outfield, and shortstop. The native of Sicklerville, NJ, played his entire college career at Chestnut Hill College where he had a batting average of .314 with an on-base percentage of .447 in his college career.
"Alec is one of those guys you always want to have in the lineup. The competitiveness and energy he brings every day are hard to find. He's a versatile defender who can do a lot of things for us offensively. I look forward to watching him compete and continue to improve," said Manager Jamie Bennett.
The Boomers have also added relief pitcher Blake Stelzer to the roster for 2022. The 2022 season will be Stelzer's first season with the Boomers. In 2021, Stelzer signed with the Southern Illinois Miners of the Frontier League, where he appeared in 35 games and innings (43IP). In those 43 innings pitched, Stelzer struck out 40 batters with a 3.35 ERA. Stelzer played his entire college career at Concordia University - St. Paul, located in St. Paul, Minnesota.
"Blake is coming off a very good season with Southern Illinois. We are excited to have him with us and help him build his success. He is a very valuable piece of the puzzle for us," said Manager Jamie Bennett.
The Boomers return home to Wintrust Field in the spring, looking to defend their 2021 Frontier League Championship.
Season ticket packages and Group hospitality offerings for 2022 can be reserved by calling (847) 461-3695 or by emailing [email protected]