Shomon Promoted to Twins Big League Staff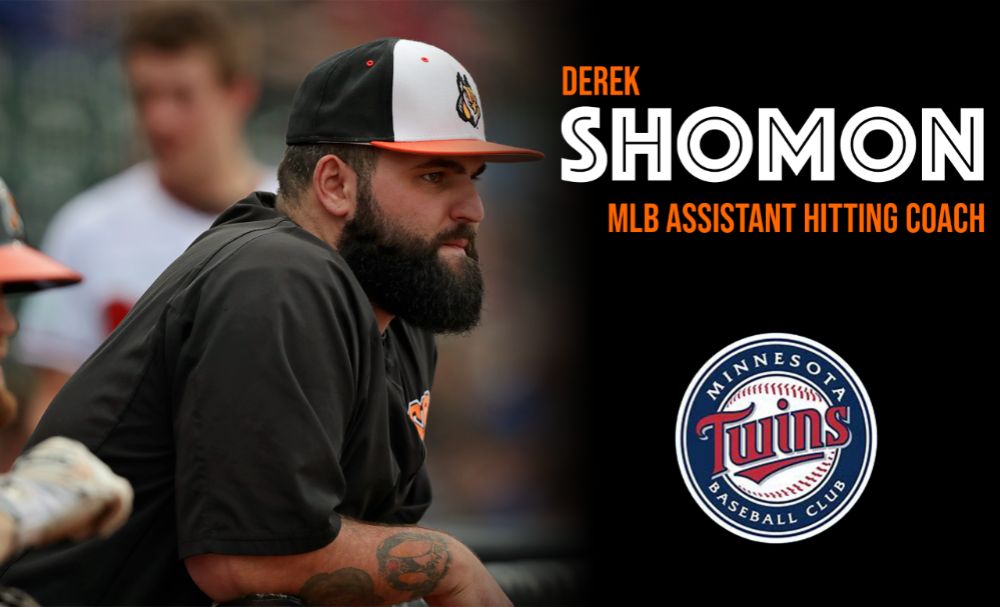 After just two years with the organization former Schaumburg Boomers coach Derek Shomon has been promoted to the big league staff of the Minnesota Twins as one of the assistant hitting coaches.
"Myself and the Boomers organization are extremely excited for Derek," manager Jamie Bennett said. "He has shown his value everywhere he has been and he is well deserving of this opportunity. I have known Derek for over 10 years now and it has been a pleasure to watch him grow in the baseball industry. He is a great friend and I know he will continue to do great things."
Shomon spent nine years in the Frontier League, most of which were on the staff of Jamie Bennett. Shomon joined the Boomers for the inaugural season in 2012 as a bullpen catcher and worked his way throughout the coaching staff from bullpen coach to bench coach to hitting coach before joining the Twins.
Shomon was a key piece of the 2013 and 2014 Frontier League Championship teams. The 2014 team tied for the best record in the league and set a league record with 40 wins at home while becoming just the third team in league history to repeat as champions. The 2013 team was the first to reach the postseason in franchise history after winning the division and capturing 30 victories on the road, one of the best totals in league history. The 2013 team became the first team in league history to sweep through the postseason with a perfect 6-0 record.
Shomon was the hitting coach at Double-A Wichita this season after serving in the same role a Single-A Ft. Myers in 2021. Shomon joins hitting coaches David Popkins and Rudy Hernandez on the staff of Rocco Baldelli. Popkins was in the Frontier League with Shomon for a pair of seasons.