Boomers Double Up Gateway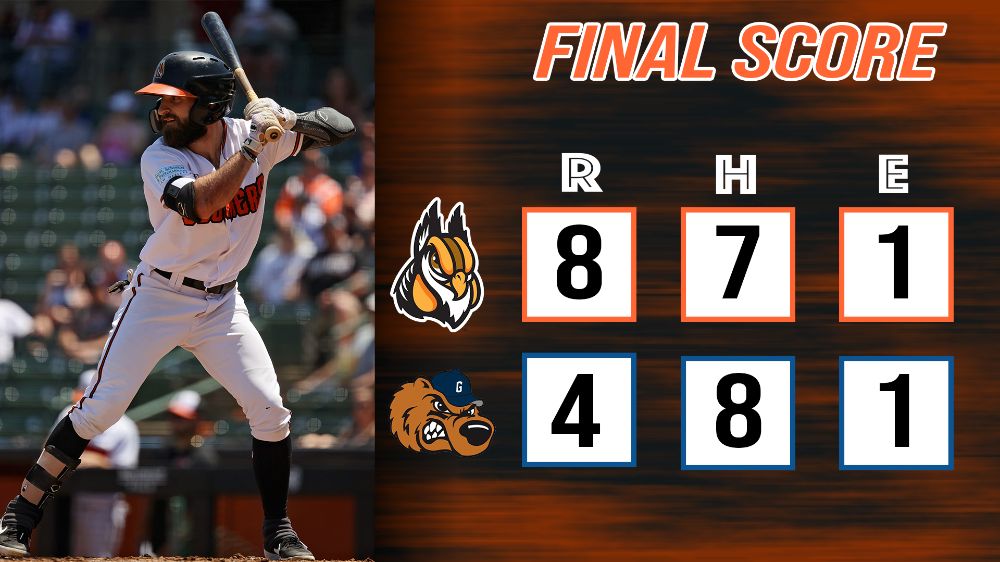 SCHAUMBURG, IL — The Schaumburg Boomers had an immediate response after the Gateway Grizzlies scored two runs in the top of the second, scoring the next seven runs on the way to doubling up the visitors 8-4 in the series opener on Tuesday night at Wintrust Field.
After Frontier League Player of the Week Peter Zimmerman hit a two-run homer in the top of the second, the Boomers needed just one hit to tie the contest. Kyle Fitzgerald led off with a double to center and crossed the plate when Brett Milazzo was hit by a pitch with the bases loaded. Chase Dawson evened the score with an RBI fielder's choice. Alec Craig knocked home the go-ahead run in the third with a two-out RBI single.
The Boomers put the game away with four runs in the fifth. Will Prater lifted a sacrifice fly while Milazzo and Dawson added RBI singles. Gateway notched single runs in the sixth and seventh but Craig tripled and scored in the bottom of the seventh to provide insurance.
Kobey Schlotman worked 5.2 innings to earn his first win of the year after learning he would start when arriving at the ballpark. Kristian Scott threw 1.1 innings and Dylan Stutsman worked the final two frames. Craig finished with two hits, a run an RBI. Fitzgerald scored three runs while Dawson and Milazzo both drove home two.
The home schedule is just underway and the Boomers are in the midst of an eight-game homestand at Wintrust Field to open the home portion. The team has a quick turnaround with an 11:00 a.m. game on Wednesday in a School Day Game. Tickets are available by visiting boomersbaseball.com or calling 847-461-3695.